26 June 2023
Canning plant for beer: Comac proposals
A top-notch canning plant for beer may turn out to be a great solution, if you are in the business of packaging this beverage. Find out more about its features and explore the Comac range of models.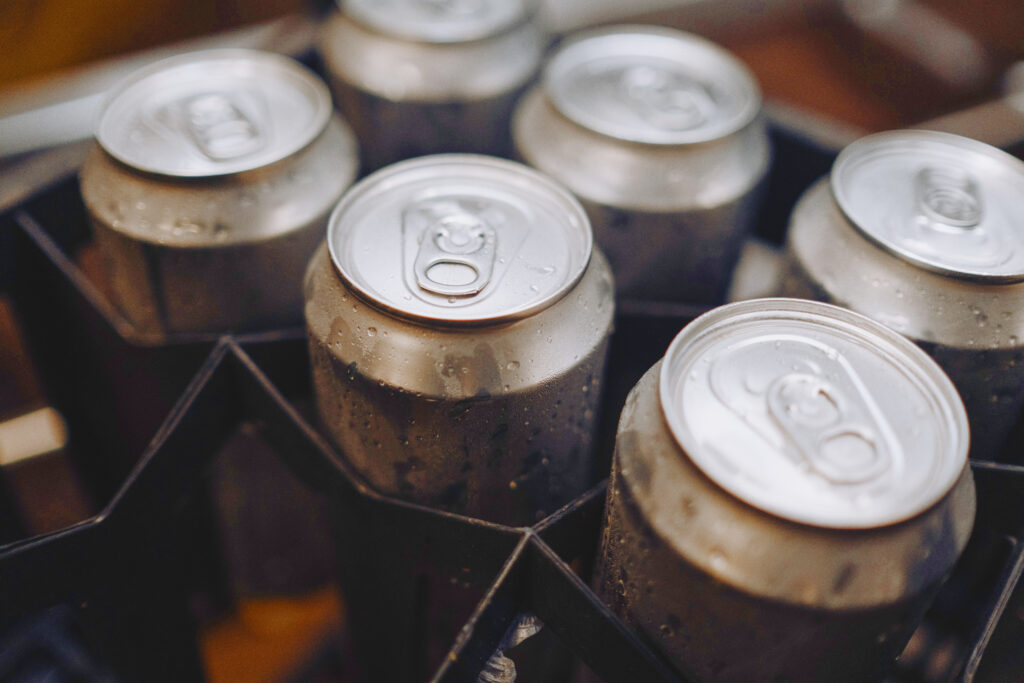 Canned beer is becoming increasingly popular. Comac, a leading beverage-filling equipment manufacturer for many years, manufactures different efficient and safe models of beer canning plants that can be customized according to requirements and adapted to meet different production capacities.
In this article:
Comac models of beer canning plants
Beer canning plants from Comac are distinguished by their production capacity. In addition, all our models can also handle alcoholic and non-alcoholic beverages, RTDs, hard seltzer, wine, and more.
Below is our range:
Smartcan 8-1: a canning plant capable of filling up to 3,000 cans/hour. It is an automatic linear monoblock with gravity-filling technology. The compact size makes this machine ideal where there are space limitations, and its versatility is perfect for packaging different types of products. Here, dedicated recipes can be chosen and adjusted, selecting from the HMI.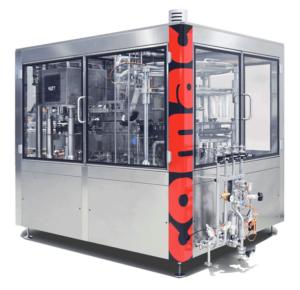 Pegasus 8-1 V2: this model is based on back pressure filling technology. With a production capacity of 4,000 cans/hour, Pegasus 8-1 V2 is ideal for small and medium-sized companies and guarantees top-quality performance.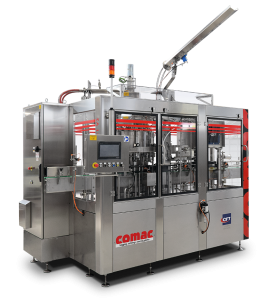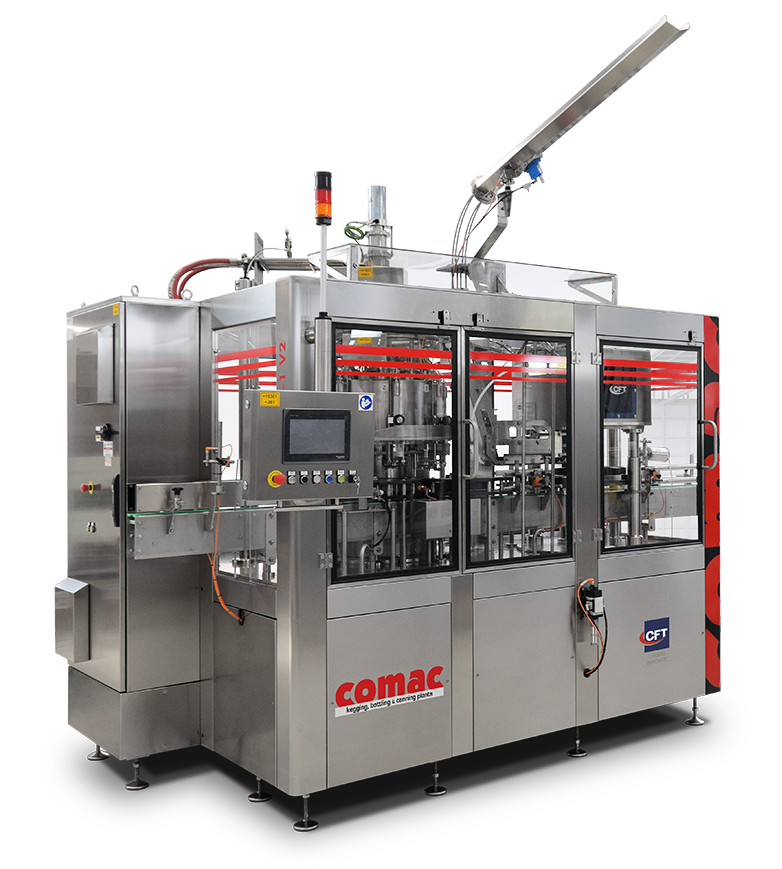 Microbrew 10-2 and Microbrew 20-4: these beer canning plants are very compact monoblocks with filler and seamer mounted on a single bench. They can fill up to 6,000 and 12,000 cans/hour, respectively, due to electropneumatic filling valves with counter-pressure filling technology. These models are designed to meet the requirements of small and medium-sized breweries.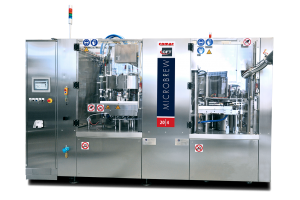 Find the right canning machine for your business! Discover all models
Why rely on Comac for your filling machine
A Comac canning plant offers several advantages, while ensuring:
Excellent technological level, due to more than 30 years of experience in the industry and continuous research, following the latest international trends;
Quality and durability of materials, to ensure high-level performance for extended periods;
High hygienic standards, crucial in the Food & Beverage industry;
Ease of use, given the ability to easily set filling parameters via HMI;
Versatility: in addition to beer, a variety of both alcoholic and non-alcoholic beverages, both still and carbonated, can be handled with these machines;
Possibility to complete one's can filling line due to the in-line integration of auxiliary machines, such as pasteurizer tunnels, saturation units, or automatic CIP systems.
Moreover, Comac distinguishes itself not only for the excellence of its products but also for the level of its services, including:
How a beer canning plant works
After looking at some of the best canning models from Comac, let's see how these machines work.
There are three main steps in this process:
Feeding empty cans: the empty cans are placed on the feed line and, from there, conveyed into the machine;
Filling the cans: cans are filled with beer;
Lid placement and can seaming: after filling, the lid is placed on the can using an automatic pick-up system. Then, the can is sealed, by the seaming procedure.
Can't find the right canning plant for your business? We are here for you.