During our journey we have obtained various certifications and awards at national and international level, including:
The CE marking is the manufacturer's declaration that the product meets EU standards for health, safety and environmental protection.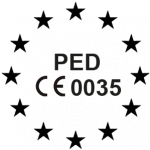 The Pressure Equipment Directive (PED) (2014/68 / EU) applies to the design, manufacture and conformity assessment of stationary pressure equipment with a maximum allowable pressure above 0.5 bar and aims to ensure the free movement of products within its scope while ensuring a high level of safety.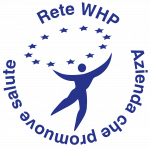 WHP – WORK HEALTH PROMOTION – The WHP Lombardy Program refers to the model promoted by the World Health Organization – to promote organizational changes in the workplace,
to encourage the conscious adoption and spread of healthy lifestyles, also to prevent the development of chronic diseases.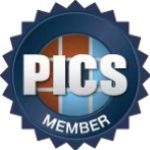 The Pharmaceutical Inspection Cooperation Scheme (PIC / S) is an informal cooperation agreement and
non-binding between regulators in the field of good manufacturing practice (GMP)
of medicinal products for human or veterinary use.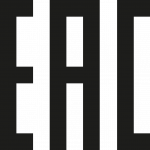 The EurAasian Conformity mark is a certification mark to indicate compliant products
to all the technical regulations of the Eurasian Customs Union.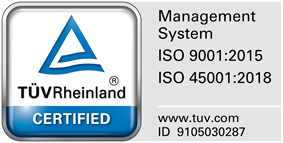 ISO 45001 is an ISO standard for occupational health and safety (OH&S) management systems,
published in March 2018. The objective of ISO 45001 is the reduction of accidents
and occupational diseases, including the promotion and protection of physical and mental health.

UL is one of several companies approved to perform safety testing by the federal agency
of the United States, the Occupational Safety and Health Administration (OSHA).
Awards and Recognition
We are proud to have received several awards and recognitions for the work and professionalism of our collaborators.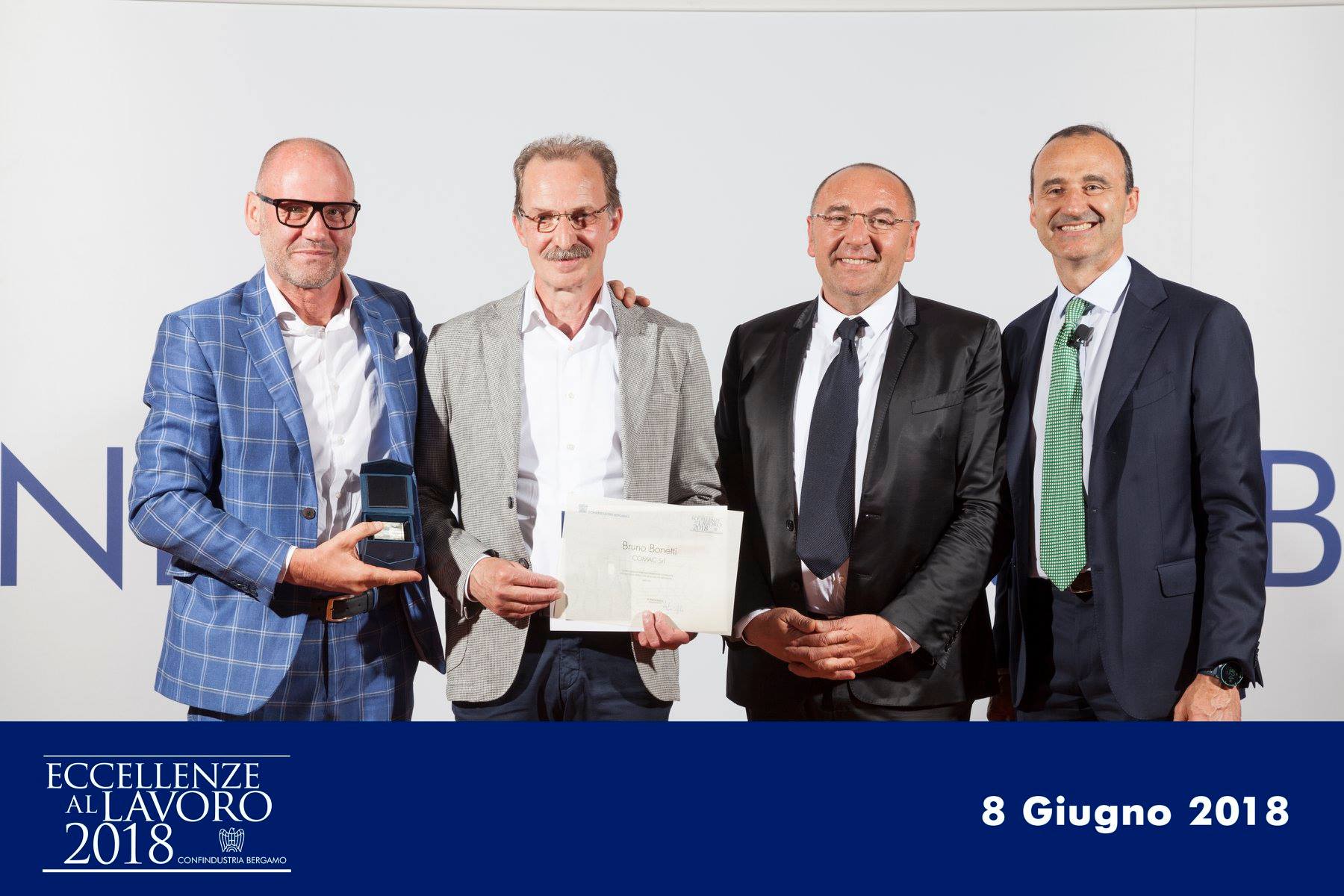 Eccellenza al lavoro (Excellence at Work) 2018
Award to Bruno Bonetti.
First hired by Comac in 1990, Bruno followed the entire growth of the company and, until retirement, continued to be a strong point of reference for juniors, thanks to his great technical talent and unique human empathy.
From left to right: Giorgio Donadoni (CEO Comac), Bruno Bonetti (former plant manager), Olivo Foglieni (Vice President of Confindustria Bergamo), Stefano Scaglia (President of Confindustria Bergamo)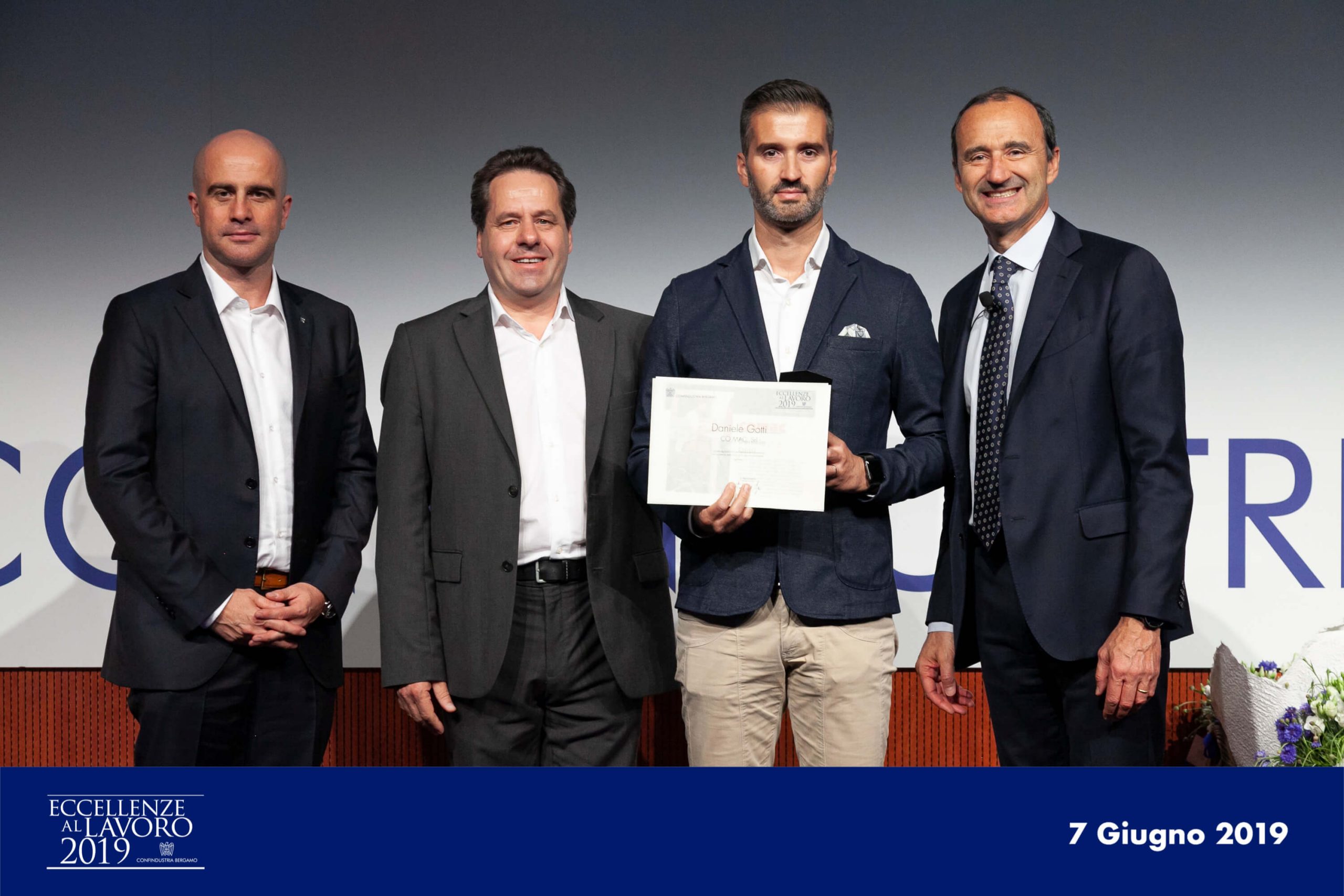 Eccellenza al lavoro (Excellence at Work) 2019
Award to Daniele Gotti
Daniele has been Comac Operation Manager for over 20 years. He manages more than 100 people and contributes to the strategic choices of the company, in particular for digital and high-tech innovation.
From left to right: Giulio Guadalupi (Vice President of Confindustria Bergamo), Fabio Donadoni (Member of the Comac Board of Directors), Daniele Gotti (Operations Manager), Stefano Scaglia (President of Confindustria BG)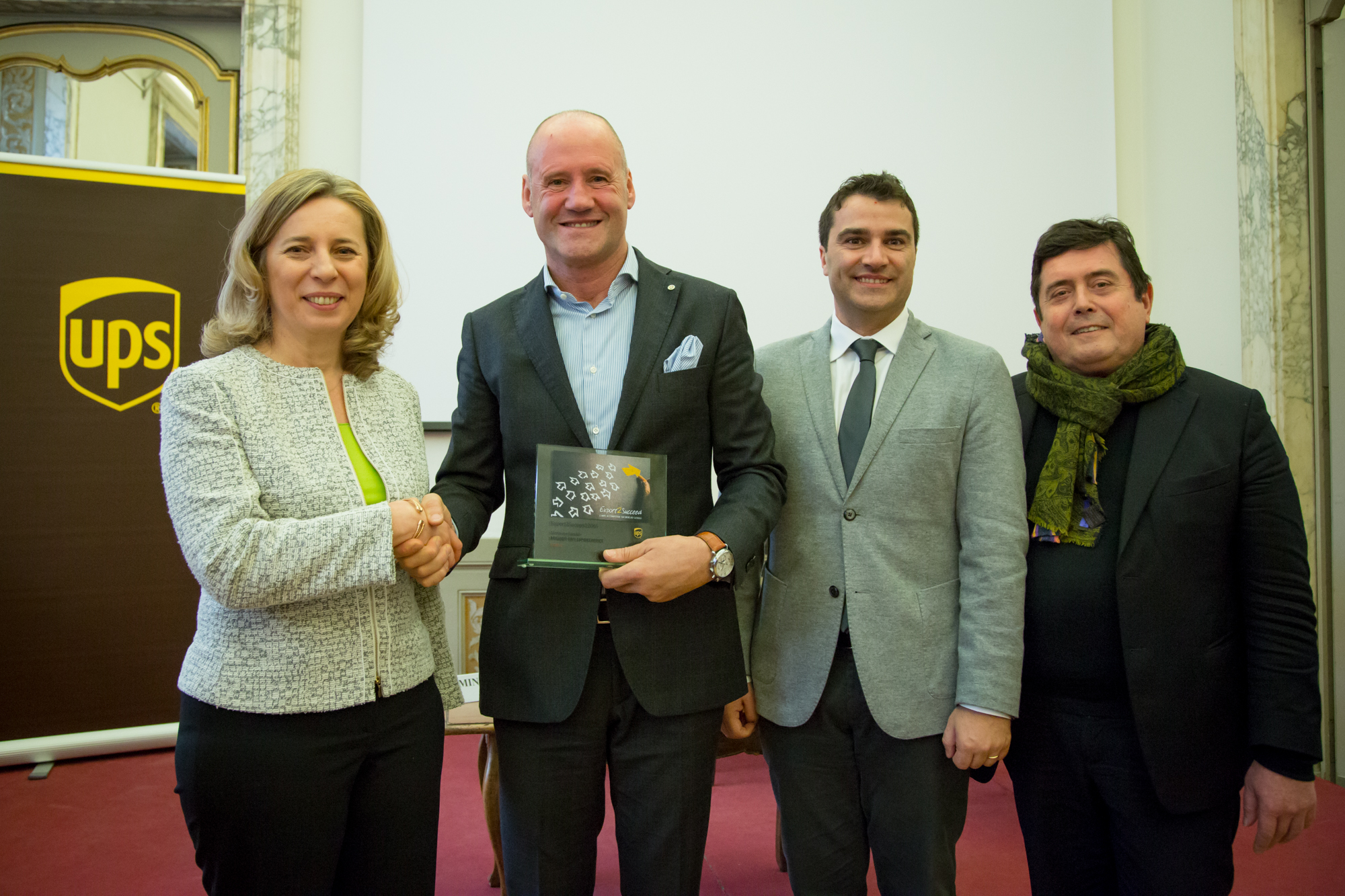 UPS EXPORT2SUCCEED  2016
Special Mention for the Best SME Exporter category
From left to right: Iulia Nartea (Sales Manager of UPS Italia), Giorgio Donadoni (CEO Comac), Diego Mingarelli (vice president of Small Industry of Confindustria with responsibility for internationalization)