CIP systems
Overview
CIP (Cleaning in Place) units allow to prepare, in a fully automatic way, the cleaning and disinfection solutions of product circuit, to carry out the planned cycle and to verify that such a cycle has actually been carried out in the correct way.
Equipped with a variable number of tanks (usually from two to five, according to customer's requirements), the objective is to eliminate any product residue from the filling plants, both during product change and at the end of the shift.
Different washing programs (product change, end of the day, weekends) can be set and saved in the PLC, where additional programs can be easily added.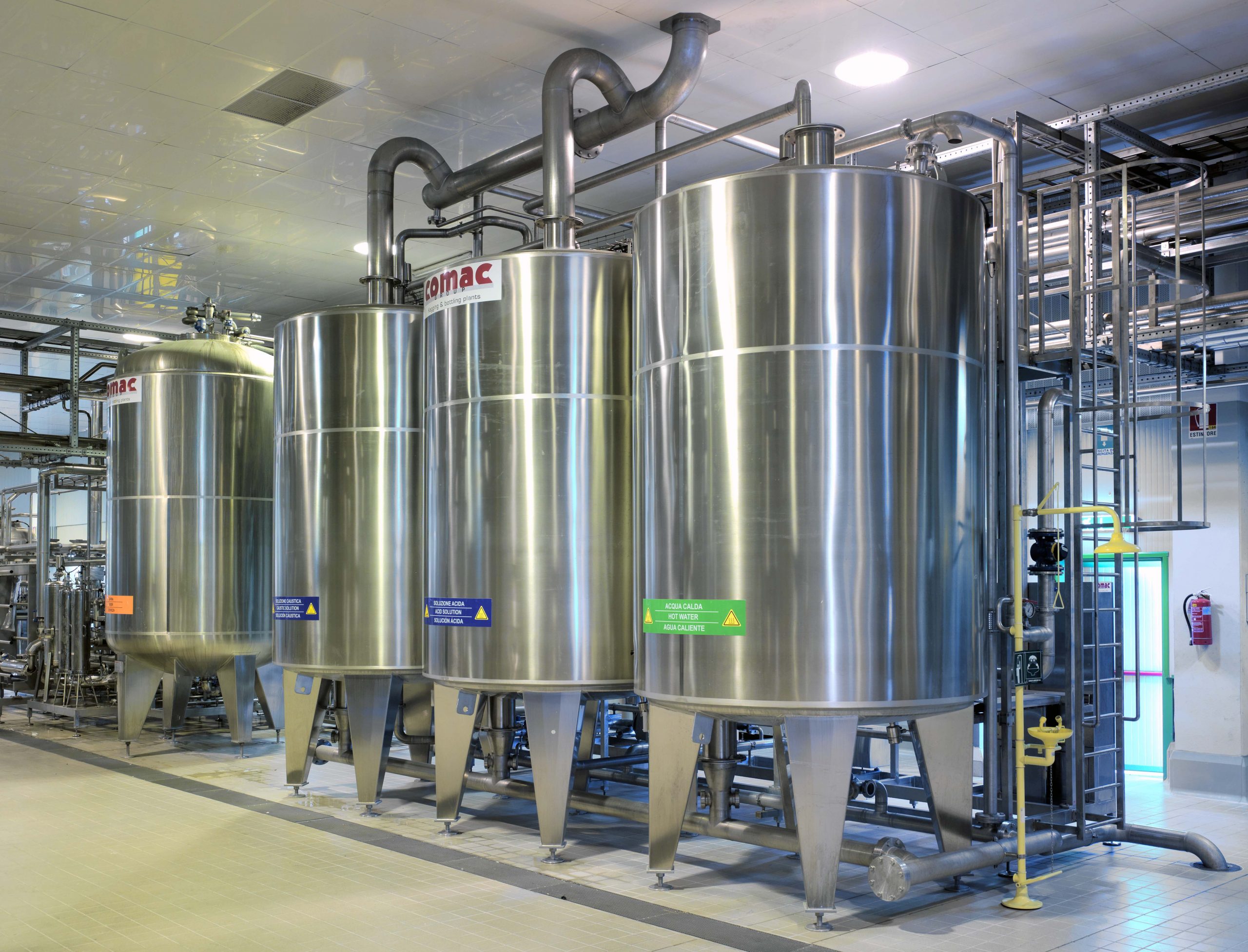 Advantages
Completely automatic operation
Constant control of all parameters
Possibility to set start of the CIP cycles available in the HMI: the cycles will start automatically at the required time, e.g. before a work shift begins
High hygiene degree
Products
Beer
Cider
Sparkling and still wine
Hard seltzers
Carbonated soft drinks