Comac beer canning line includes three main beer canning systems to meet the needs of activities of different scale – from small to large ones. Besides filling and sealing cans, these machines also carry out the cleaning and rinsing processes in an automatic way so as to maintain a high productivity.
Comac canning systems are plants that automatically package aluminum, steel and tinplate beer cans. There are two main types of beer canning systems, able to cover the production requirements up to 12.000 cans per hour.
Comac's beer canning line
All plants are made to precision in compliance with the industry technical requirements, and are designed to meet the needs of both small and big productions. Our beer canning line includes two types of plants:
Beer canning system from 3.000 to 12.000 CPH
This canning system is especially suitable for small beer makers that need to fill and seal up to 12.000 cans per hour. They can be equipped with transport system and ancillary machines on the base of your need and the dimension of the space you are going to install the plant.
Two are the main kinds of plants we offer in this case: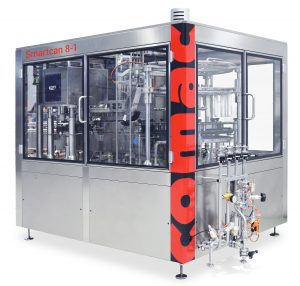 Beer canning system over 12.000 CPH
This type of canning system is realized in collaboration with the CFT Group and allows you to cover the production range from 12.000 to 70.000 cans per hour. Like the above mentioned machines, it can be completed with transport systems and ancillary machines.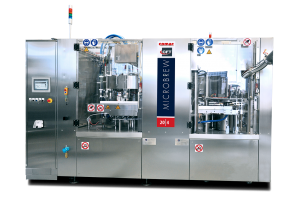 Beer making has never been so simple
Besides packaging and sealing, different machines are also available to help you carry out the whole process of beer making, such as:
Why choose a Comac canning system
There are several reasons to choose a Comac canning system. One of these, is that we are around in the business for more than 30 years. This means that with Comac you make sure you'll have:
Reliable machines built with high technology within the CFT group
Compact plants that can be adapted and install within your available space
Secondly, Comac beer canning systems also deal with cleaning, rinsing, filling and capping by automating the three processes in a fast and reliable way in compliance with the utmost hygiene standards.
Finally, but not less important, you have the chance to customize your plant depending on your specific needs so to enable the process of any type of can.