Premix
Overview
The product fed into the system enters the deaeration tank an is nebulized by a battery of diffusers. The tank is kept under a light CO2 pressure so the product loses the air initially included in it and replaces it with carbon dioxide. The latter comes from the storage tank vent to reduce consumption levels.
After deaeration, a high-prevalence centrifugal pump sends the water to the injection-mixing system for the saturation  until the achievement of the desired quantity of CO2. Components are dosed by a system that combines flowrate meters and modulating valve to achieve maximum accuracy ensuring reliable repeatability of the finished product.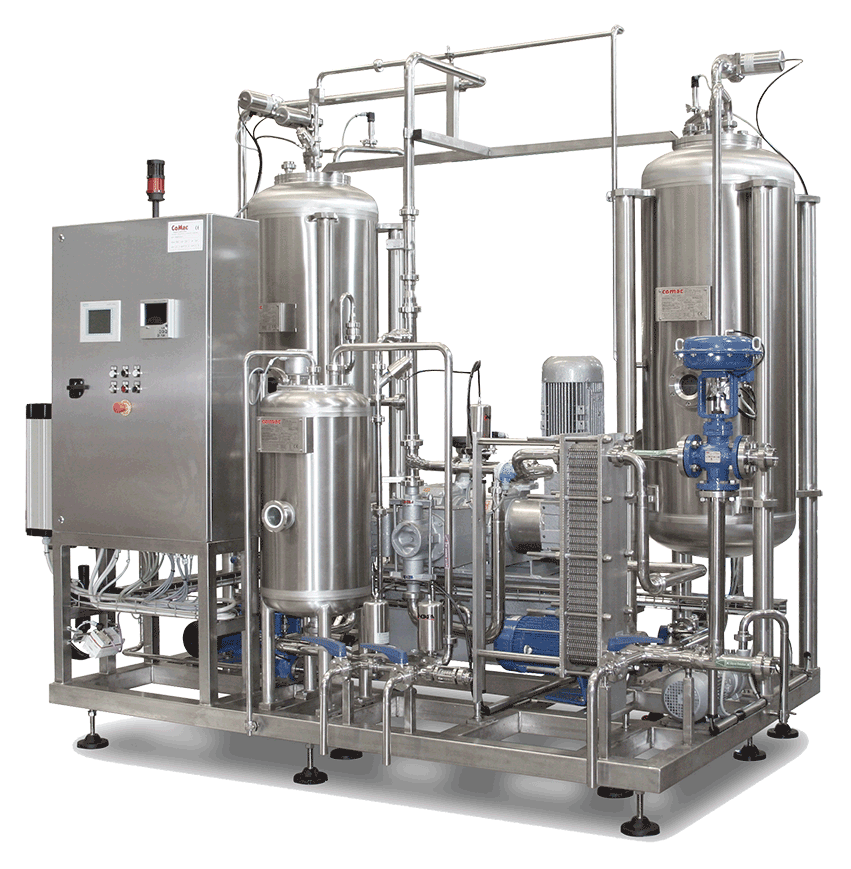 Advantages
The system also includes static mixers to ensure fine dispersion of the gas inside the treated product and perfect mixing of the components used.
Product stabilization is achieved by means of a holding tube and then in the buffer tank where product temperature control is used to maintain a fixed co2 pressure depending on the gas conditions required.
The filling unit is fed by a centrifugal pump so the product is always conveyed with increasing pressures, to help the system in terms of stability.
Compact design, easy to install.
Products
Carbonated soft drinks
Nectars
Fruit juices
Tea
Isotonic drinks
Beer