4 July 2023
HIVE: A compact filling machine for stainless steel and plastic kegs from Comac
There's a new addition among Comac products: HIVE, a keg filling machine designed to fill stainless steel and one-way plastic kegs with beer, wine, and other beverages. This machine is perfect for those who are looking for Comac quality when there's limited space and small production needs. To learn more about this product, check out the article.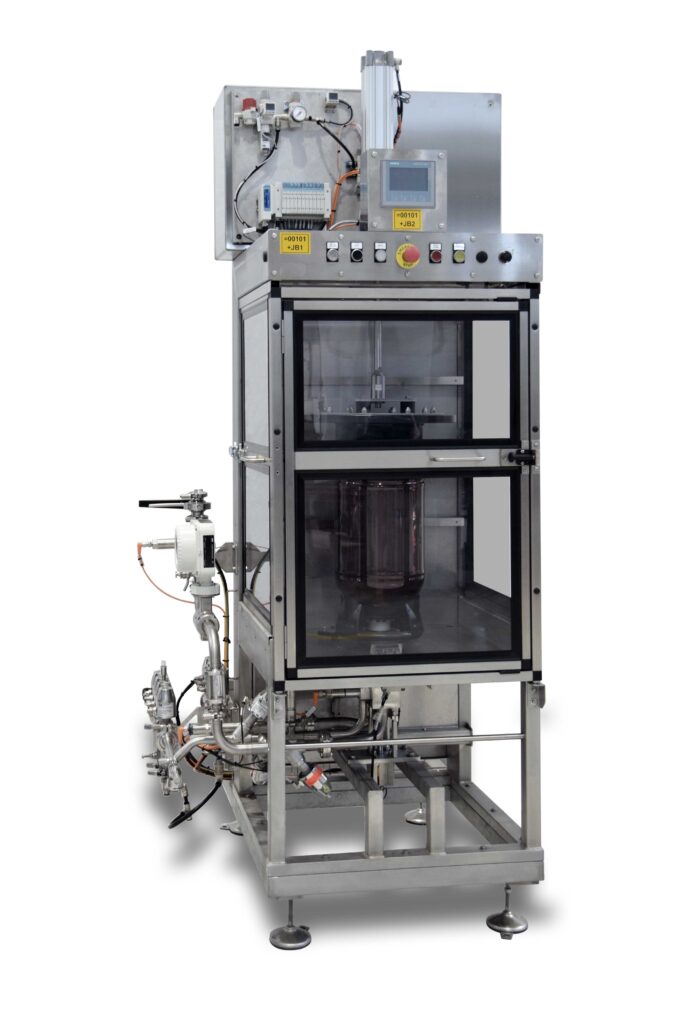 The product line from Comac has been expanded with the introduction of HIVE, a new filling machine for stainless steel and one-way plastic kegs. This machine is ideal for those who require maximum efficiency in limited spaces.
In this article:
HIVE features – The keg filler from Comac
The HIVE keg filler is part of our range of semi-automatic keg filling and washing machines and is ideal for small and medium-sized businesses.
This machine is highly versatile as is suitable for filling stainless steel kegs (with a capacity of 20 to 50 liters) and one-way plastic kegs (with a capacity of 20 to 30 liters). It can also handle a wide variety of beverages, both still and carbonated, alcoholic and non-alcoholic:
Beer
Cider
Sparkling and still wine
Carbonated soft drinks
Kombucha
Steel and sparkling water
Although HIVE has been designed for companies with small production needs (15 to 18 stainless steel kegs/hour and 40 to 45 one-way kegs/hour), the know-how and components used for this type of machine are the same as those used in high-production lines.
HIVE consists of:
A single washing/filling head;
A tank for preparation and storage of detergent solutions, based on the type of kegs.
The advantages of using a HIVE filler
The new arrival stands out for many reasons:
It is robust and has a user-friendly design;
Extremely easy to install;
Ensures excellent washing and filling standards;
Requires minimal space;
Easily accessible components;
Maintenance is simple and cost-effective;
Can accommodate format changes in a short amount of time.
Are you looking for a new filler for your business? Comac is waiting for you!
If you are looking for a new keg washer/filler for your company, Comac is exactly what you need.
At Comac, we don't just offer cutting-edge products like HIVE, we are also dedicated to providing our customers with a comprehensive, all-round service to ensure the best possible experience with our brand. Our range of services includes:
24h service: We offer a 24/6 technical support service, which means that our team is available around the clock to provide assistance and promptly address any issues that may arise.
Spare parts department: We offer spare parts and technological upgrades for our systems, due to a skilled and timely team that focuses on studying and proposing the best solutions for each customer.
Customized plants: We design, manufacture, and install custom-made systems based on each customer's unique production needs and available space. Once the construction of the system is complete, our skilled personnel handle the shipment and assembly to ensure a seamless installation process.
Wish to know more about our HIVE or other filling machines?