What's the best solution for your brewery?
Are you looking for a beer bottling machine? Comac sells automatic systems for processing and packaging beer, designed as modular units to fit the needs of both small and big breweries:
With one of our bottling machines you can bottle beers in glass bottles or polyethylene terephthalate. The wide range of available machines allows the study of personalized systems for any kind of request: for small, medium and large producers. Our machines are made with high quality material that can guarantee optimum yields.
Comac is an italian company, proud of the Made in Italy quality, but our bottling equipment can reach any brewery worldwide, also in the United States.
We are, in fact, suppliers of numerous customers all over the world: from small micro breweries to the largest beverage producers, such as Heineken, Coca Cola, Carlsberg, and many others.
Beer bottling machines for sale
We have a wide range of beer bottling machines for sale, for different kinds of use:
Bottle filling machines for microbreweries and small industries
Our monoblocks for glass bottles are completely automatic, compact and realized with the most resistant and hygienic materials. In the picture you can see a system to bottle up to 6,000 bottles per hour. You can choose the right one according to the size of your brewery. The bottling lines also carries out the rinsing and capping cycles, besides the filling one.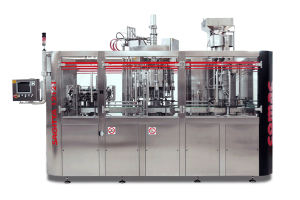 All our bottling systems are designed not only for the treatment of standard bottles of glass, but also for the treatment of bottles with particular shapes. In fact, our plants are implemented to simplify and speed up the change-over procedures. Sagitta 12-12-1 P is an isobaric monoblock with a production range of 3,000 BTH. It is completely automatic and is designed to rinse the bottles, fill them with product and finally cap them.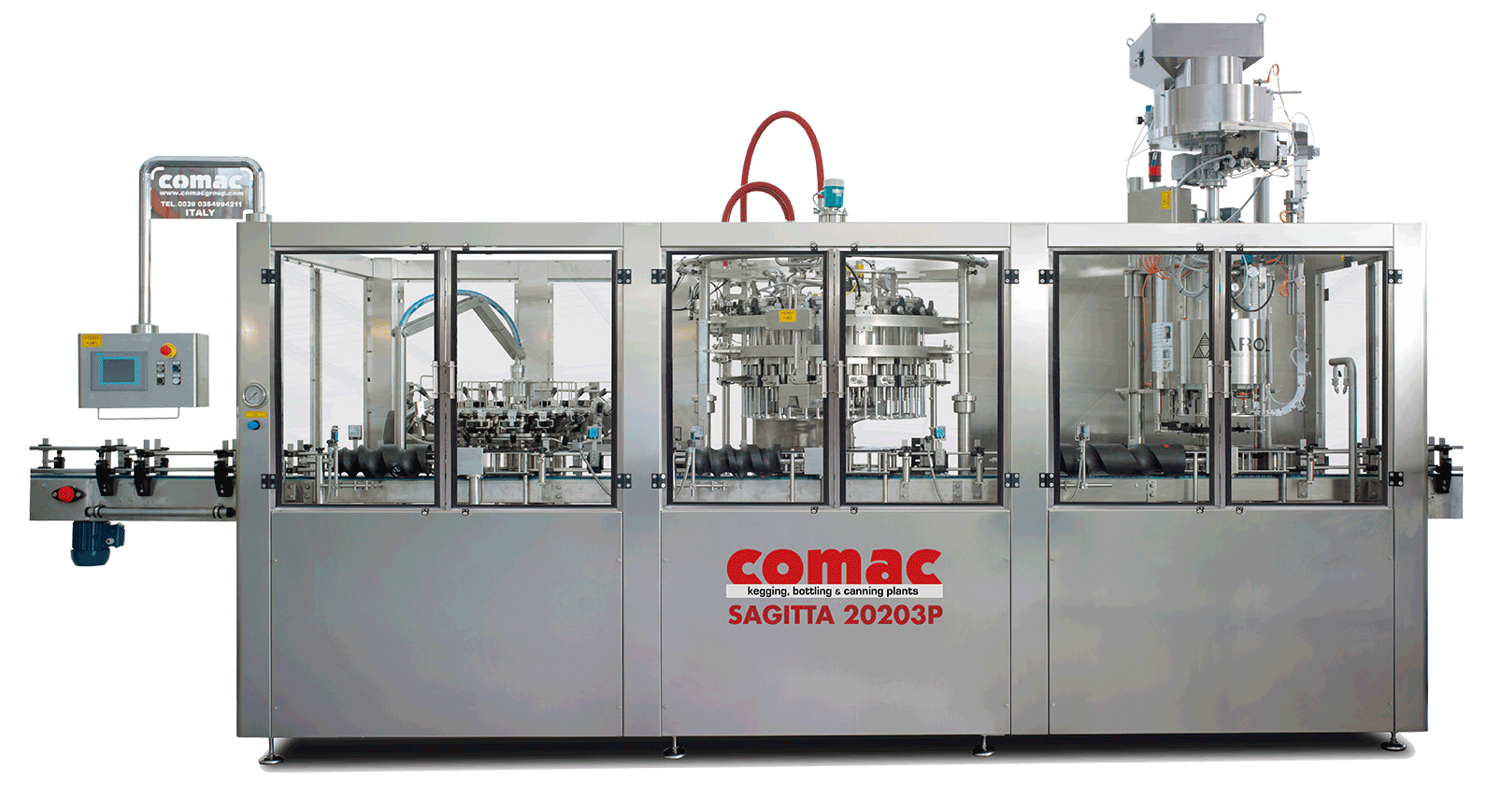 Sagitta 20-20-3 P  is a beer bottling machine able to treat also water, hard seltzers, wine and much more, so it is a very versatile solution. It is perfect for low and medium capacity lines and can fill up to 6,000 BPH. One of the main advantages of this bottling machine is the possibility to customize it according to customers' requests.
Beer bottling machines and complete lines for medium and large industries
Automatic systems for processing and packaging bottled beverages in glass of any size. The range of available machines allows to cover the production requirements over 6,000 bottles per hour.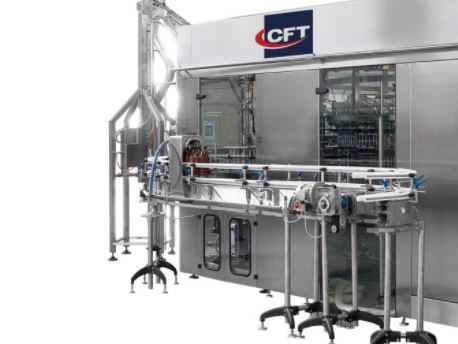 Master G Tech is designed to carry out automatically the rinsing cycles, the filling and capping cycles of bottles and can be completed with transport systems and ancillary equipment complying with the requirements of customers and respecting the spaces available in the installation rooms.
The technology and the components used to produce this type of equipment guarantee a high productivity and no waste of beer during the whole bottle filling process.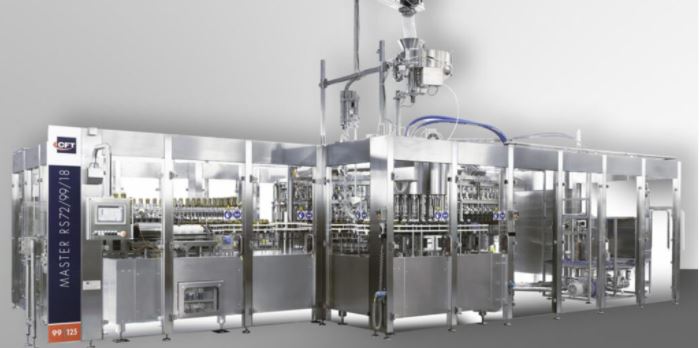 Master RS Glass/PET is a beer bottling machine design for big industries, in fact it can process up to 90,000 BPH. It is based on back pressure filling technology and is is the result of advanced research and development, with the goal to obtain excellent performances in terms of filling accuracy, product treatment and oxygen content control.
Other machines for beer bottling
In addition to beer bottling machines, we also produces a series of complementary units for particular beer or drinks treatment, such as saturation and pasteurization: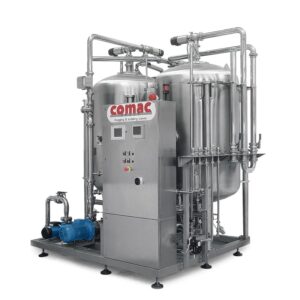 Saturation Unit: the best solution to produce carbonated water or drinks in a professional, fast and hygienic way. The saturation unit is made of AISI 304 stainless steel, the best material as far as hygiene and cleanness are concerned; it carries out all the operations of deaeration of the water and the subsequent carbonation of the beverages.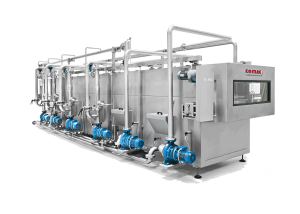 Tunnel Pasteurizer: available in different sizes, the tunnel is ideal to pasteurize previously packaged products. The tunnel is designed to be operated automatically from a control panel; beer bottles are moved into the machine and subjected to the pasteurization treatment. Like many other Comac machines, also the tunnel is realized with AISI 304 stainless steel, the most hygienic and reliable alloy for food and drink processing.
Furthermore, the experience and professionalism of Comac in the beer bottling field has enabled the company to grow up and sell products all over the world!
So what are you waiting for? Contact us! We will be happy to help you and direct you on choosing the best bottling machine for you!