15 January 2021
Who are the best manufacturers of bottling equipment? Those who provide these features
What strengths should a manufacturer of industrial bottling equipment have? To be sure of working with an excellent supplier, evolution, high efficiency and guaranteed service are some of the requirements to be taken into consideration. Comac provides all these features and many more.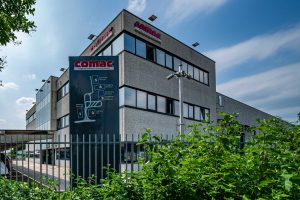 In a world where everyone promises exceptional results, choosing a manufacturer of bottling equipment that best suits your needs is like finding your way out of an intricate maze.
Selecting a supplier solely based on the lowest price, however, is by no means a solution. In fact, a smaller investment is not always repaid over time.
According to Comac experts, here are the "must-have" features an equipment manufacturer should provide.
A continuous evolution that guarantees quality systems
Only rely on who manufactures technologically-advanced bottling equipment.
The first step is making sure that the bottling equipment manufacturer is constantly updated while providing the most advanced technologies.
Comac, for example, invests time and energy to keep its products and services up to date, from design to customer service.
Service at all times to solve emergencies
Find a manufacturer who can provide prompt service when your bottling equipment fails.
As much as you try to maintain all the machinery, it is difficult to predict failures that could stop production for some time. What can be done to stem any damage is to make use of prompt customer service, operational at all times, and avoid longer downtime than necessary.
Technical service is one of Comac's flagships: available to customers 6 days a week, from Monday to Saturday, 24 hours a day. 
Highly efficient bottling equipment, which allows uninterrupted production
Choose reliable machines for precise and fast bottling, for many consecutive hours.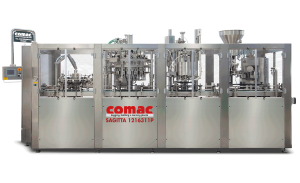 Comac is recognized by the market as a manufacturer of reliable and high-quality bottling equipment.
The machinery can minimize the waste that occurs during the bottling phase and reach high packaging speeds (even over 12,000 bottles/hour), due to the collaboration with the CFT group.
Possibility of a custom-made complete bottling line
Not just bottling machines: look for who deals with complete bottling plants.
An excellent plus is being able to rely on someone who, in addition to providing excellent bottling machines, can also think about the rest of the plant. Or again, someone who can manufacture an entire beer, wine or water bottling plant from scratch, tailor-made according to the available space and the customer's needs.
Of course, Comac can help in both cases.
Prompt bottling equipment delivery
The sooner you start bottling your beverage, the sooner you start earning.
Months spent waiting for an installation to be completed can take a toll on your business. Time is money, too long a wait affects earnings.
A good manufacturer must have a well-organized manufacturing and installation process. This is the only way to guarantee short delivery times.
Comac knows this perfectly, which is why it has been able to boast one of the fastest delivery times in the industry for years.
Discover all the advantages that Comac, manufacturer of bottling equipment since 1990, can offer.