Are you a company in the beverage industry? Comac Group manufactures modular soda plants that can be customized to fit in your business size and needs.
A soda plant is basically the sum of two different machines:
Soda making machine: to flavor and syrup to the original beverage and carbonate it
Soda filling machine: a machine to seal the soda into bottles or cans
Let's start taking a look at the first machine, discovering Comac solutions to make soda in a professional, safe and efficient way on an industrial level.
Industrial soda making machine
An industrial soda making machine is the union of two different units that process the original beverage to sweeten and flavor it first, and carbonate it at the end. Comac supplies a unique machine that joins all these tasks, providing a compact solution that can be easily integrated in the production line:
Comac Premix Unit is one of the best industrial soda making machine available to the market. The unit performs the deaeration of the original beverage, the addition of the syrup or flavor and the final carbonation process. The machine is realized with a special stainless steel alloy, the AISI 304, which is the best material as far as hygiene and safety are concerned.
The minimum production capacity of the premix unit is 3,000 liters/hour.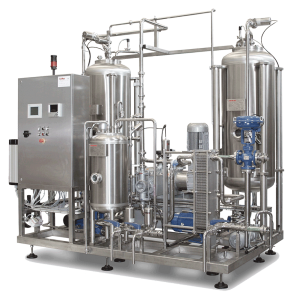 Soda filling machine
Any industrial soda plant includes a filling machine at the end of the line. After being processed, the beverage is collected by the filling units and distributed into bottles or cans, depending on the manufacturer's choice. Usually, the soda filler also carriers out the capping of the bottles or the sealing of the cans.
With prestigious customers in many different countries, Comac is among the most credited soda filling machine manufacturers in the world. Comac produces machines for both small and big industries, with modular solutions that can be highly customized.
Automatic soda filling machine: everything under control
All the solutions by Comac are completely automatic, designed to carry out the rinse cycle, the filling and the sealing of the beverage without any human intervention. Obviously, the automatic filling machines can be monitored throughout the whole process, thanks to an accessible and easy-to-use control panel.
Comac produces solution for both bottling and canning.
Soda bottling machine
Comac soda bottling supplies include several machines optimized for industries of different size. Our soda bottling machines are aimed at both small activities and bigger industries, supplying each of them with a specific tailor-made solution.
Let's take a look at our soda bottle filling machines: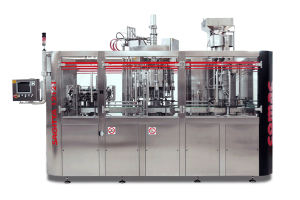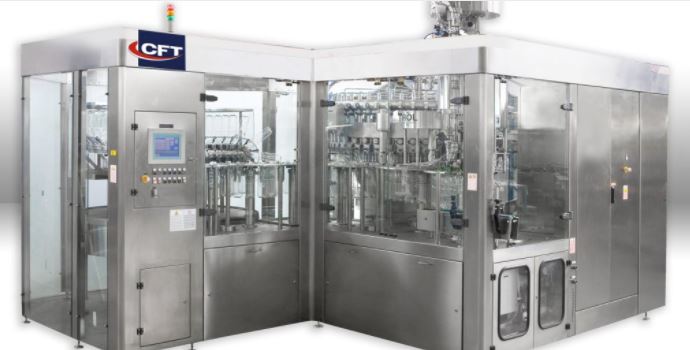 Soda bottling machines for over 6,000 bottles per hour: if you are looking for a soda bottling plant with higher capacity, higher productivity and maximum hygiene, then you should take a look at Comac machines to bottle up to 90,000 bottles per hour. Trusted by some of the most prestigious soda making companies in the world, our plants guarantee the best standards in the sector.
Glass bottle soda filling machine
All the machines we have seen so far are optimized for both glass and PET bottles. However, if you are looking for a soda filling machines that is specifically designed for glass bottles, we are proud to introduce you to our range of monoblock units for glass bottles.
Soda bottling equipment
Comac bottling equipment for soda also includes some ancillary machines to perform specific treatments on the bottled beverage.
With a tunnel of heating and cooling you can quickly bring to room temperature the soda previously packaged. We produce solutions for both warming and cooling, according to your specific needs.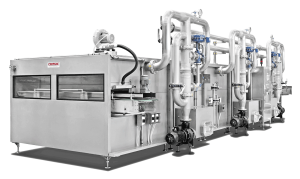 With the pasteurizer tunnel you can sanitize the external surface of soda bottles in minutes. All the process is completely automatic.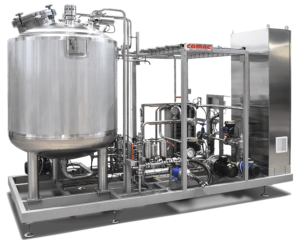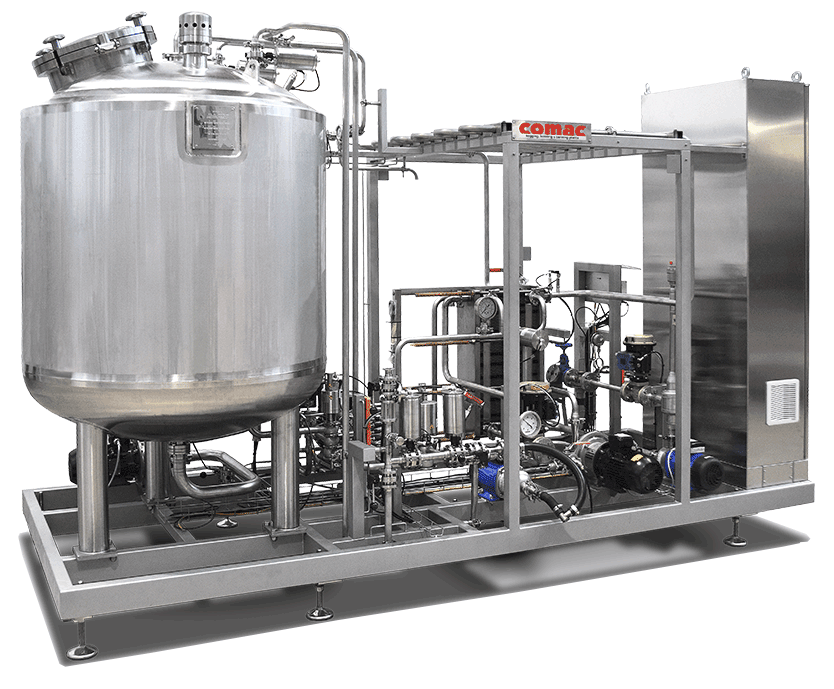 Soda canning machine
Soda canning is as much popular as bottling. However, the canning process needs specific machines to be carried out properly. Like the solutions for bottling, also Comac canning machines are designed to meet different requirements as far as size is concerned: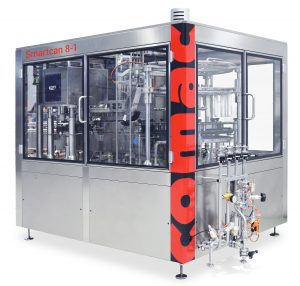 Automatic soda canning machines up to 3,000 cans per hour: ideal for small activities, these machines are available in two models that can process up to 1.400 cans per hour and up to 3,000 cans per hour. Highly efficient, made with the best materials, fully automatic, these plants embody in a compact size all the best qualities of Comac production.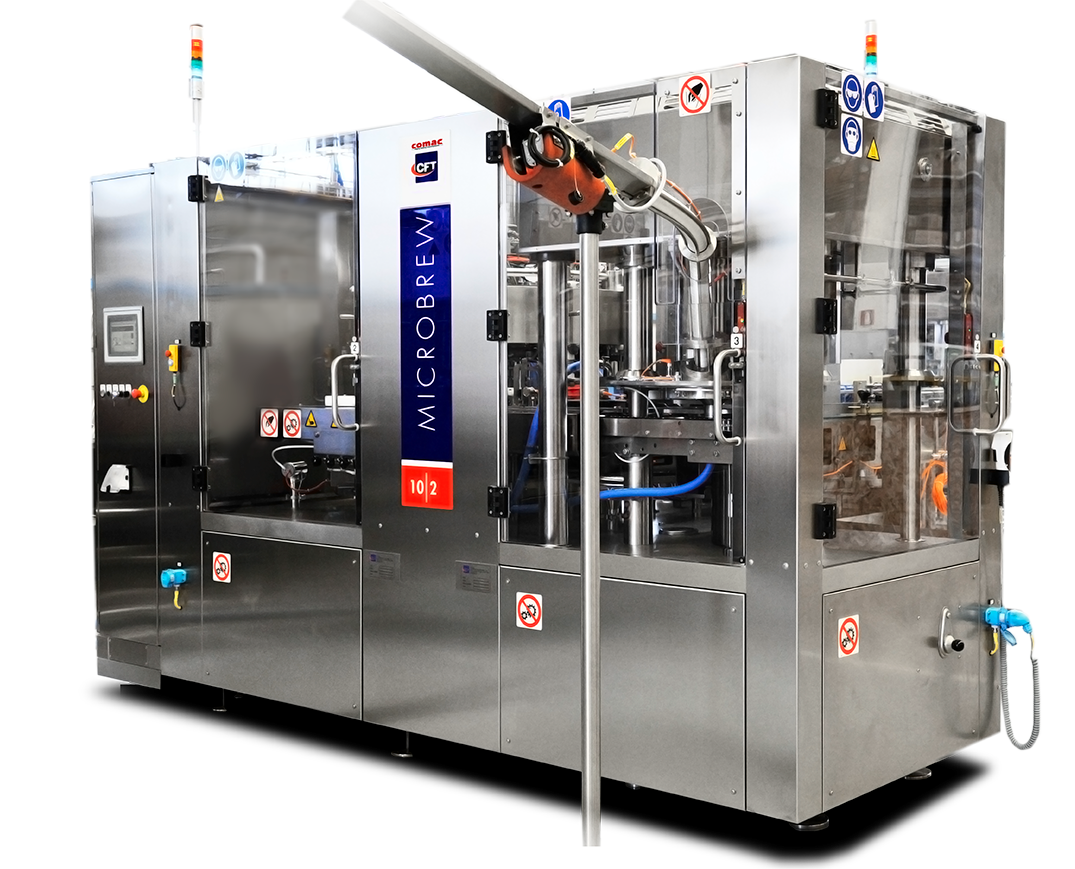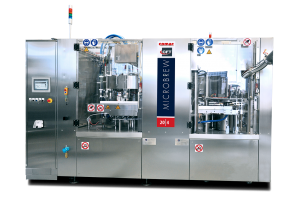 Automatic soda canning machines up to 12,000 cans per hour. However, on request, we can expand this number to reach any desired capacity, always guaranteeing the qualities that made our solutions some of the best in the world: compactness, efficiency, hygiene, safety and high productivity.