13 October 2023
High-speed kegging: BERGAMO HS6T by Comac
A high-speed kegging line is ideal for all those operations that require high production rates. Comac presents a fully automatic modular system for keg pre-washing, washing, and filling: BERGAMO HS6T.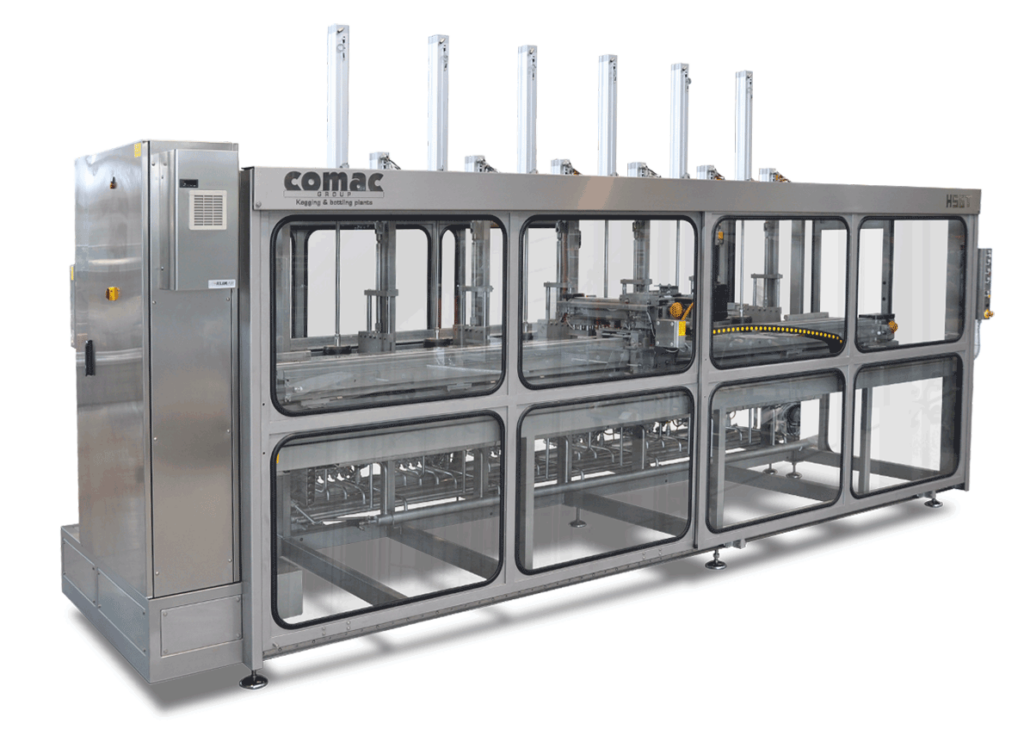 In this article:
Bergamo HS6T: our high-speed kegging system
In the beverage industry, efficiency is paramount. For this reason, a high-speed, and high-performing keggingline is instrumental in meeting customers' demands and ensuring the best quality of the final product.
In this context, our BERGAMO HS6T system stands out as a perfect solution, offering significant advantages.
It's a high-speed, fully automatic modular system that delivers a production output of up to 1,200 kegs per hour. It efficiently and fastly performs the operations of pre-washing, washing, and filling of kegs.
The system is made up of three machines, and it provides extraordinary flexibility due to the possibility of combining modules to increase the overall production capacity of the line.
The six treatment heads, installed on each machine, have been manufactured in high-quality stainless steel, and are equipped with control sensors that monitor the proper opening of the keg. Filling is thus accurately regulated by magnetic flowmeters.
Electrical switchboard and push button station – Made of stainless steel, as well – guarantee the machine's control and safety. The filling module has been designed to simplify the sanitization cycle, thus eliminating the need for manual interventions.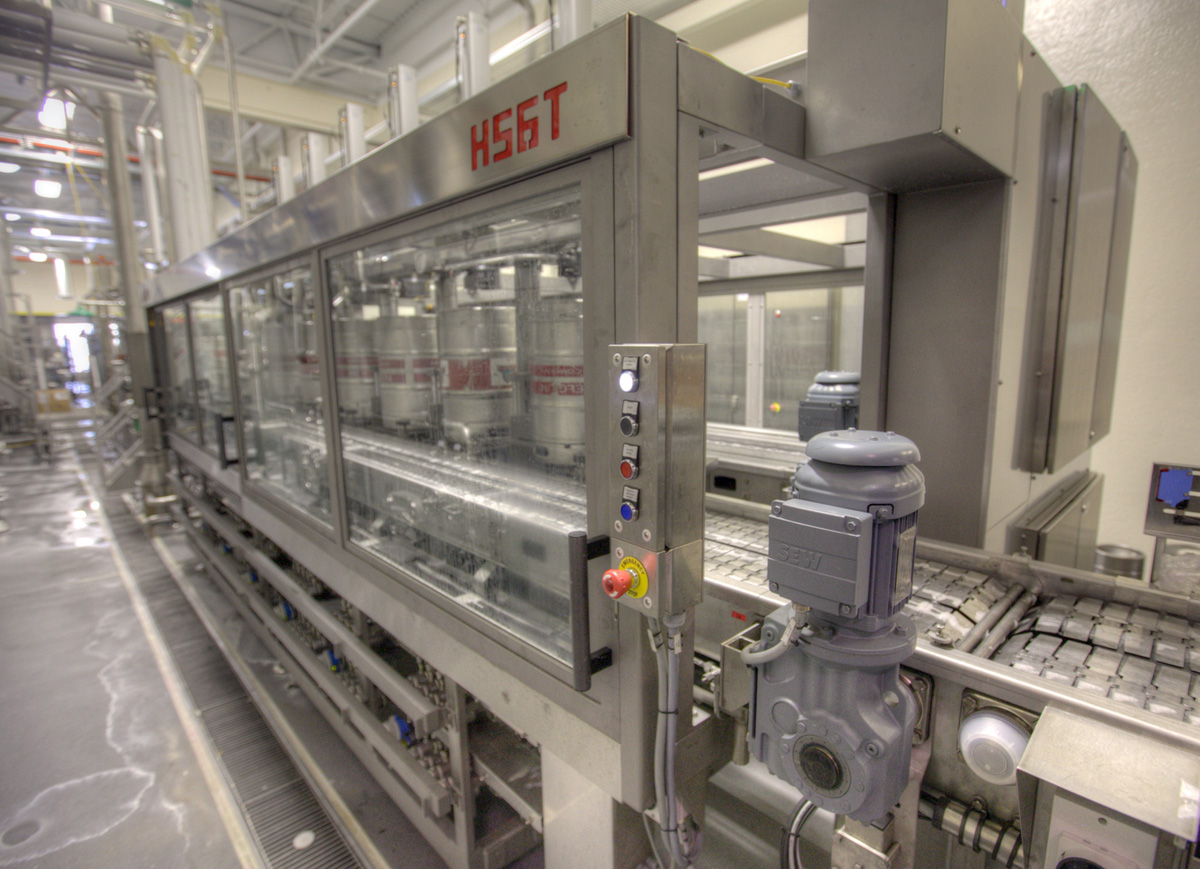 The advantages of a Bergamo high-speed kegging line
This high-speed kegging system is the perfect choice for large-scale companies, not only for its outstanding technology, but also for a series of advantages, such as:
Maximum efficiency – With BERGAMO HS6T, you will achieve a high level of efficiency, which enhances the overall productivity of your line.
Hygienic design – Every part of the machine that comes into contact with the product has been manufactured with a hygienic design in order to guarantee the quality of the product.
Optimized cycles – Due to a fast-loading system and work cycles that don't require shifting kegs between heads of the single machine, cycle times are maximized.
Less wear – The pre-washing, washing, and filling processes are each handled by a single head, reducing the opening of the keg fitting and the wear on moving parts.
Customization of caustic solution washing – You can choose the duration of the caustic phase, tailoring it to the length of the conveyors between the pre-washing and washing steps.
Maximum flexibility – As each head is independent (pre-washing, washing, and filling), this machine offers enhanced flexibility, allowing to keep out of operation the head that is not working properly, while keeping the remaining heads operational.
Standard components – The machine is equipped with standard components that can be easily found on the market, thus ensuring easy maintenance and cost savings.
Adaptability to different beverages and formats – BERGAMO HS6T is suitable for a wide range of products, including beer, cider, still and sparkling wine, and soft drinks. Flexibility is thus guaranteed for all production requirements.
Wish to know more about the advantages of our BERGAMO HS6T?
Complete your line with Bergamo HS6T
In order to enhance the efficiency of your high-speed kegging line, Comac offers customers a series of accessory solutions that can be easily integrated in the BERGAMO HS6T system. For example:
Start and end of line – To ensure a smooth, uninterrupted flow from the beginning to the end of your production line.
Quality control stations – To help guarantee the quality and compliance of your kegs during the kegging process.
Keg washers – To ensure the kegs are thoroughly cleaned on the outside and ready for inside washing and filling.
Keg turners – To rotate kegs, follow the different processing steps.
Collar application and removal systems – These systems have been conceived to accurately apply and remove labels from the keg collar, ensuring flawless product presentation.
Capsule application and removal systems – Capsules can be applied and removed easily from the keg fitting, ensuring every detail is well-finished, thus guaranteeing the best product integrity.
With these integration options, you can fully leverage the power of your high-speed filling line, ensuring consistent and high-quality production with increasingly reduced manual operations.
Discover more about our high-speed kegging solutions. With Comac, you're in good hands!