Comac produces beer bottling equipment for small, medium and big breweries that look for high quality solutions for bottling their beer. The equipment includes different machines, fully automatic, designed to fit in the production line with wide customization possibilities.
Comac beer bottling equipment is aimed at breweries of any size that want to bottle beer in a professional, hygienic and efficient way. To answer this need, Comac created a series of bottling machines with high quality materials, highly technological content and optimized size to offer the best solution for each specific situation.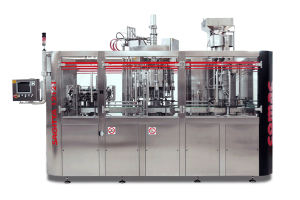 Beer bottling equipment for microbreweries
For small breweries and microbreweries we designed a line of compact monobloc plants that easily fit even in small spaces. The bottling plants can process up to 6,000 bottles per hour. The equipment is highly reliable because it is manufactured with the same technological content as in large systems. Each system carries out the rinsing, filling and capping processes.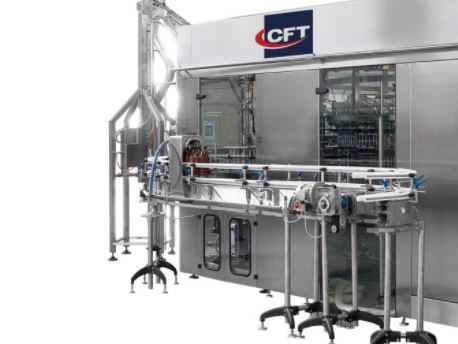 Beer bottling equipment for medium and big breweries
Our history is deeply linked with the development of complex and fully-customized solutions for big industries. Among our top customers we can mention Heineken, Coca-Cola, Carlsberg, Mahou San Miguel, Bavaria, Miller Coors, who trusted our top-range machines for the bottling of their beer.
Beer bottling equipment for medium and big breweries includes a series of compact machines that can process over 6,000 bottles per hour. You can choose the most suitable machine according to your production needs, and customize it so to adapt its layout to the spaces of your brewery.
The plants are fully automatic and manufactured with high quality materials such as AISI 304 stainless steel, the best alloy for the beverage and food processing industry. On a digital display it is possible to check the working parameters of the plant and monitor the production. All the plants carry out the rinsing, filling and capping of beer bottles.
Customization possibilities
Our technical staff is ready to assist you in the design of tailor-made, customized beer bottling equipment to maximize efficiency, space savings and cost of the plants. Every component can be studied to best fit into the existing context in both small, medium and big activities.
In addition, an after-sale service is available to help you with any technical issue.