Smart Kegging Machine – K2
Overview
Comac Smart Kegging Machine K2 is part of our line of semi-automatic keg washers/fillers designed and manufactured to offer a professional machine to small to medium companies as well.
The technology and components used for this type of machines are the same as those used in the high production lines for kegs.
K2 consists of two heads – one for washing and one for filling – and comes with one, two or three detergent tanks for preparation and storage of detergent solutions. Production varies from 30 to 36 kegs per hour, depending on thekeg size and the washing cycle.
Robust and user-friendly, it is easy to install and connect to the utilities required, and guarantees hygienic washing and filling operations.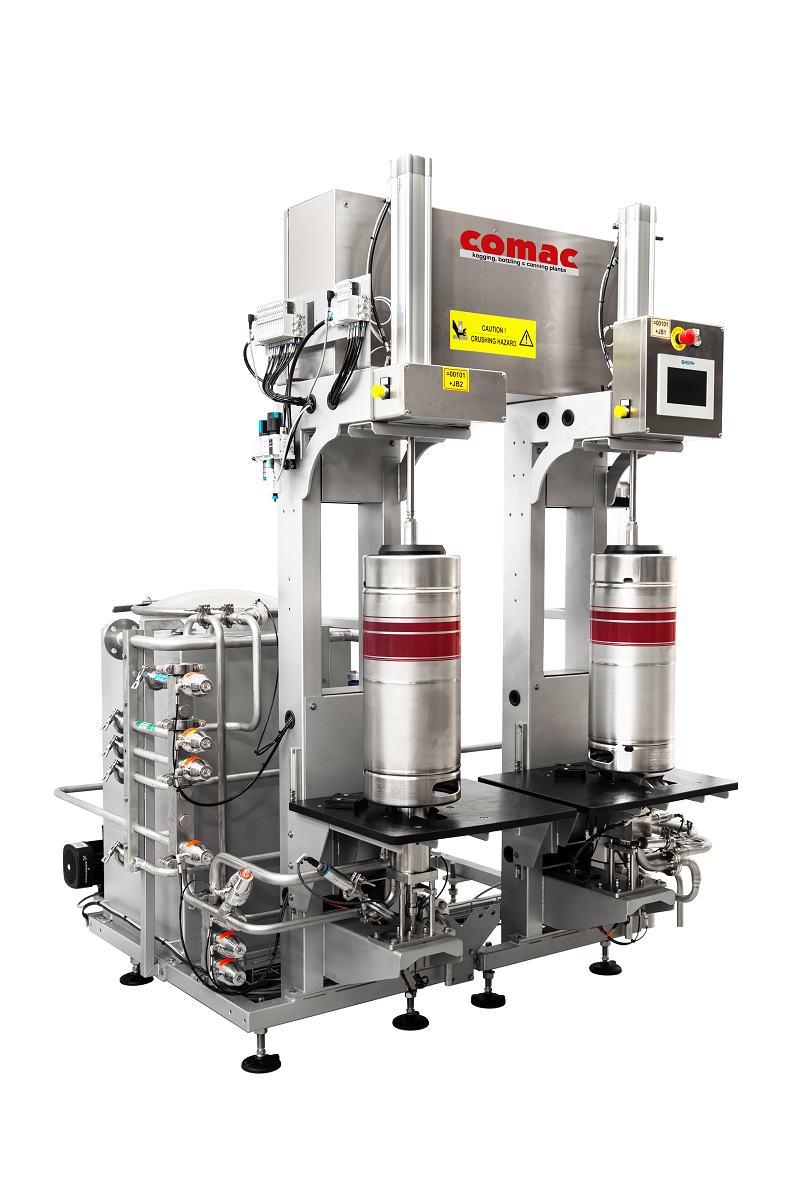 Advantages
Very short lead time (4 weeks for standard K1 configurations *)
Extremely easy to install, connect and use
Very limited space required
Equipped with components that are easy to find on the market
Hygienic design of all parts in contact with product
Quick and easy maintenance
Quick change-over provisions
(*) As the current global situation is deemed very difficult for procurement of materials, specifically for the electronic sector, until further notice the four-week Co.Mac standard for delivery cannot be guaranteed. Nevertheless, a specific delivery request is recommended and, wherever possible, a new delivery time will be confirmed.
Products
Beer
Cider
Sparkling and still wine
Carbonated soft drinks
Still and sparkling water
Formats
Stainless steel kegs
PET kegs
Smart Kegging Machine – K2