6 July 2022
Comac: leader in bottling plants production
Comac is a benchmark in bottling plants production, due to its innovative and versatile state-of the art solutions, suitable for any type of beverage. Here's what we provide.
Among bottling plants production companies, Comac certainly plays an internationally-relevant role. The wide range of bottling lines and services offered make Comac one of the leaders appreciated for versatility and innovation, while always keeping standards of quality excellent.
In this article we will discover:
The features of Comac bottling plants
Comac's bottling plants production range includes several models for processing and packaging bottled beverages.
All plants are manufactured following the technical specifications required by customers, according to the available solutions.
The available models range with the following production capacities:
up to 6,000 bottles/hour, particularly suitable for craft breweries and small businesses;
up to 12,000 bottles/hour, to meet the requirements of medium-sized businesses;
over 12,000 bottles/hour (up to a maximum of 90,000), for larger businesses. These plants are produced and developed in cooperation with the CFT Group.
Bottling plants are suitable for processing different beverages, including:
Still and sparkling water: take a look at our water bottling plants;
Alcoholic and non-alcoholic beverages
Soft drinks
Beer
Wine
All Comac bottling machines are capable of automatically rinse, fill and cap bottles and can guarantee:
A high technology level, partly due to continuous research and development activity;
Excellent quality of materials and components used;
Production efficiency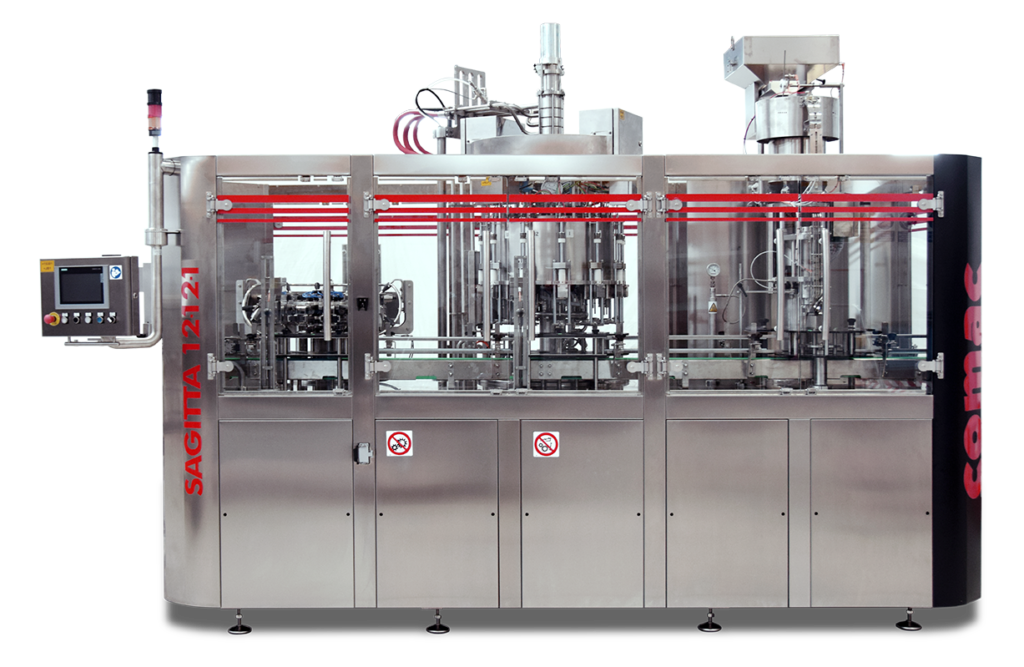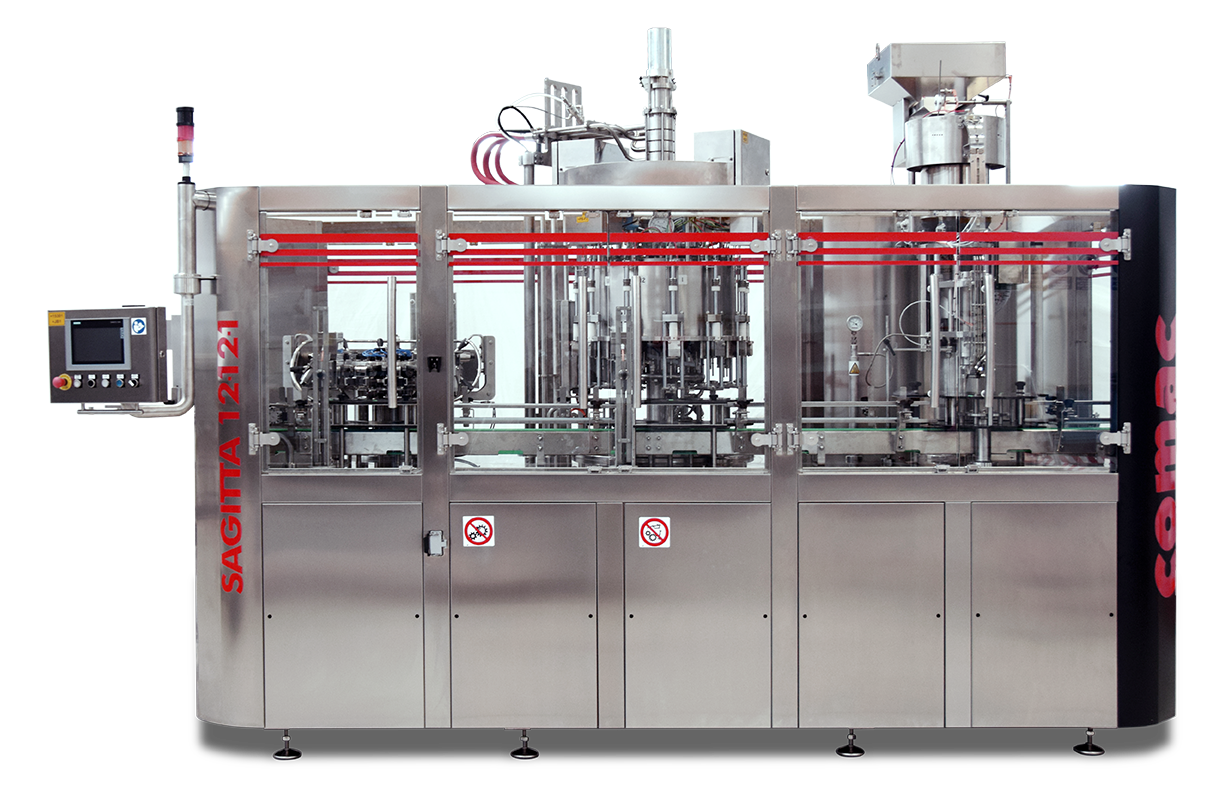 In photo: Sagitta 12-12-1P (3,000 BPH)
Comac also offers a wide range of process systems, such as:
Automatic systems CIP
Saturation units
Pasteurizing tunnels
Flash pasteurizers
Premix units
Heating and cooling tunnels
Learn more about Comac bottling lines!
Comac excellence lies beyond products
Comac's attention to detail is not limited to the bottling and kegging lines: the company also boasts excellent quality standards when it comes to the well-being of its employees.
Many corporate welfare measures are aimed at them, with the goal of creating and maintaining a pleasant, stimulating, and productive work environment.
The great commitment shown on the subject has allowed Comac to receive numerous awards, such as the prestigious 5W, the highest ranking awarded in the Welfare Index PMI survey, dedicated to small and medium-sized Italian companies:
In 2021, for the category of "Close to families: support for expenses and free time management"
In 2020 for excellent management of the Covid-19 situation;
In 2018 and 2019, for time-saving practices.
Do you need a quality and efficient bottling plant?
Rely on professionals