1 August 2017
Drinktec 2017 preview: here is the Comac booth!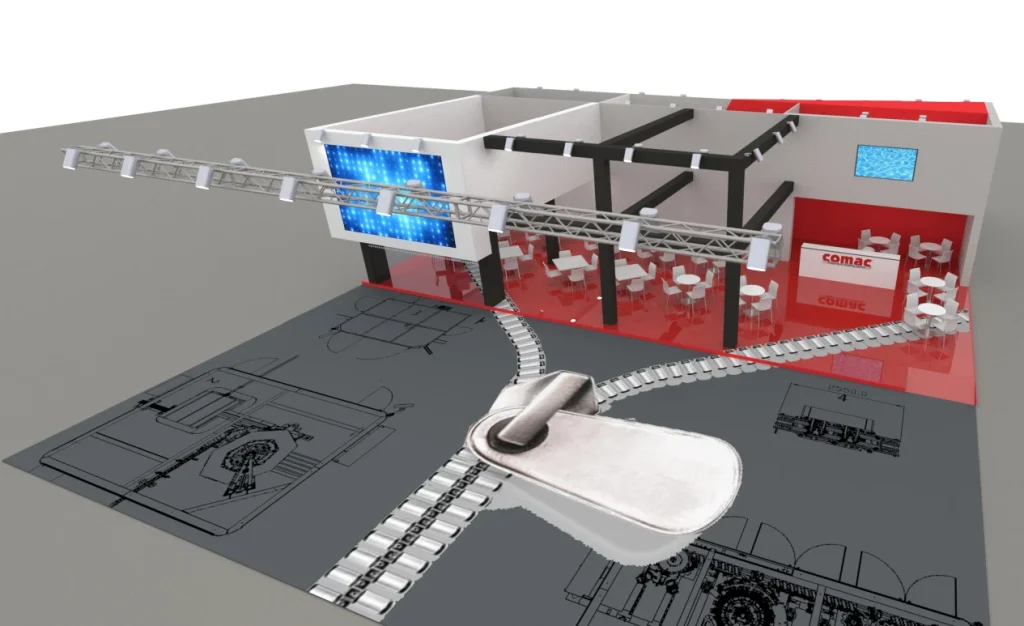 42 days separate us from Drinktec 2017 while Comac's stand is starting to unveil!
We already supplied some info on our previous article of our blog: From the 11th to the 15th of September we will be at Hall B4, Stand 306, with our range of kegging and bottling machines.
Here is some other news about what this space will be offering, with all Comac activities hosted at Drinktec.
THE MACHINES
The heart of our stand will be the Comac machines, of course. This year, particularly, three of four machines on show at the fair will be a worldwide première.
This is what you will see:
–          A 28-4 can monoblock equipped with electronic & volumetric filling valves (new machine)
–          A 32-20-6 bottle monoblock with electronic valves equipped with a probe (new machine)
–          A machine for microleakage check on kegging plants (new machine)
–          A 14-2 can monoblock: PERSEUS 142-P
THE LEDWALL
As always in fairs where Comac is present, images will play a key role.
Through a huge ledwall, ax exciting video will be displayed, where Comac philosophy is described and spread all over the five Continents according to its key words: Total Quality and Customer Satisfaction.
THE CATERING SERVICE
We have stuck to tradition also in this case – A catering service will be available at our stand: breakfast, lunch or any other break moment during the day can be enjoyed by our customers, with freshly-made sweet and savoury specialities of the Italian cuisine.
However, this is just a sample of what you can find at our stand – Keep following us and stay updated about Comac and Drinktec!
Comac Office for Web, Marketing and External Relations