Do you need an efficient bottling system for your activity?
Choosing a bottling system realized by Comac means choosing the best way to process and pack all types of beverages, both alcoholic and no alcoholic. A Comac bottling system is able to realize the complete process of beverage treatment: rinsing, filling and capping of bottles.
Let's see on this page:
All types of Comac's bottling system
How to recognize the right bottling system for your activity? It mostly depends on one factor: the production capacity that you need. For this reason, Comac offers many models of bottling systems according to business size: small, medium and large. In addition, we offer completely customized systems to perfectly fit your industry layout and production needs.
Let's discover some models.
Sagitta 12-12-1 P
This bottling system is perfect for small activities and has a production capacity of 3,000 bottles per hour. This isobaric monoblock is designed to work this way:
First of all the bottles are rinsed with water or other disinfectant solutions;
Then, they are filled with the product;
Finally, they are capped.
It is suitable for glass bottles with crown cap, screw cap, ROPP aluminum screw cap, but also glass bottles with natural cork mushroom cap and wire hood.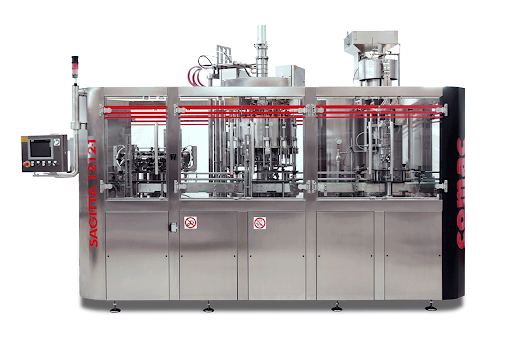 This monoblock can be easily integrated into existing lines. On request, we can also supply the needed ancillary machines and conveyor belts, in order to supply complete bottling systems.
Sagitta 12-16-3 P
This bottling system is perfect for medium activities, in fact it can reach a production capacity of 4,000 bottles per hour. It is a monoblock for glass bottles, based on back-pressure filling technology and suitable for filling both carbonated and still beverages. It is also suitable for creating a high quality wine bottling equipment.
It is completely automatic and includes dedicated recipes for different products, adjustable and selectable by HMI.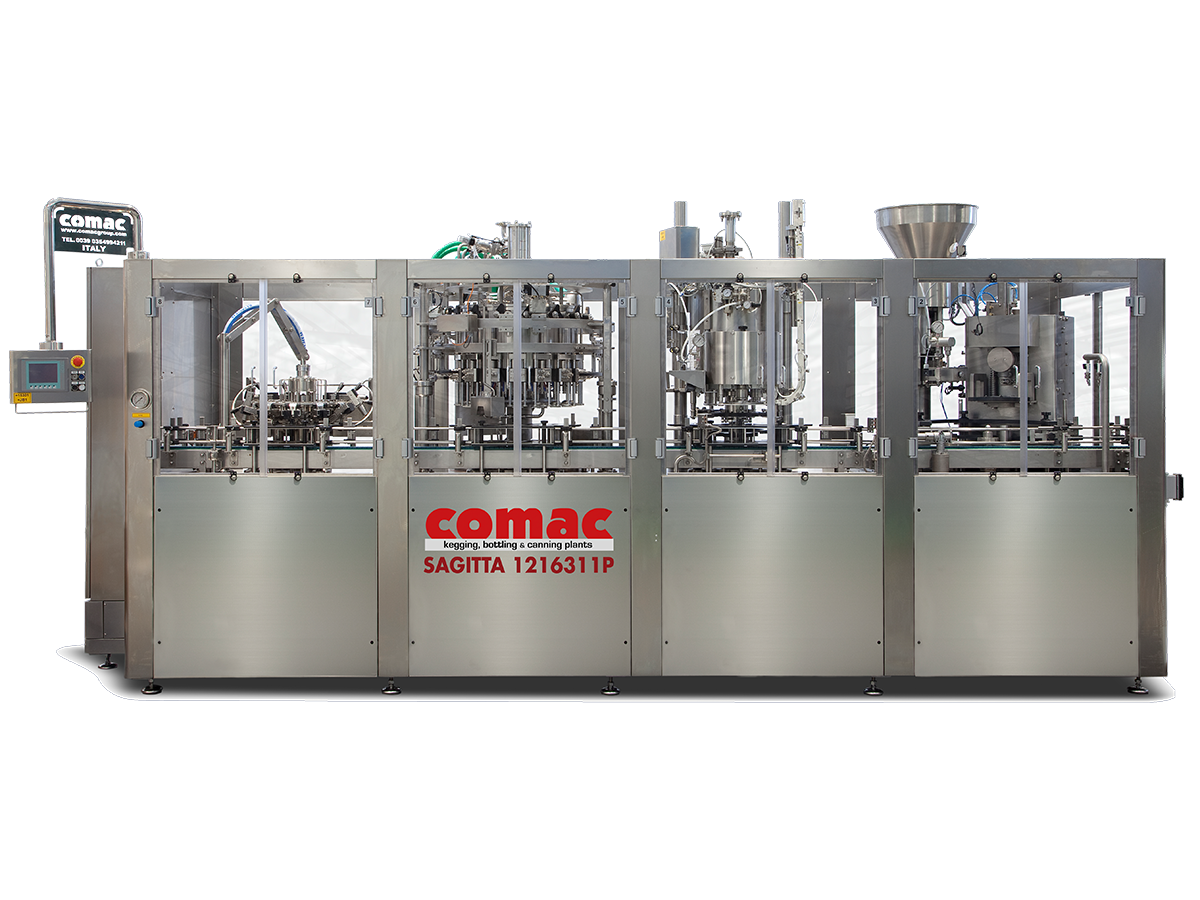 Also in this case it is possible to add this machine to already existing lines. We can also supply the ancillary machines you need, in order to obtain the most complete bottling systems.
Master G Tech
This bottling system is indicated for large activities, as it is able to reach a production capacity of 80,000 bottles per hour. It is the result of an accurate work of research and development and presents so many advantages, like:
High hygienic standards;
Excellent quality of the product;
Full control of the filling phase.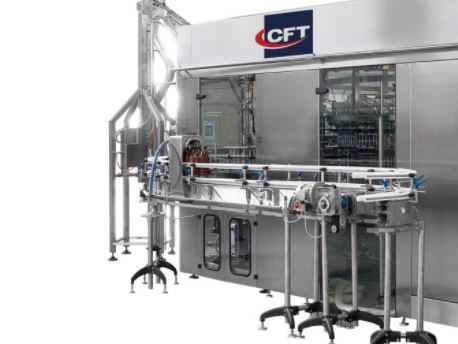 In addition to the possibility of customizing your bottling system with the necessary accessory machines, Comac is also available to proceed with the installation.
Advantages of Comac bottling systems
We saw that Comac realizes different types of bottling systems in order to meet all customers' requirements. Moreover, in Comac we believe that quality is the the key of an efficient and reliable bottling system, in fact, thanks to our machines, all these advantages are guaranteed:
Time optimization;
Professional performances;
Maximum hygiene;
Personalization according to customer needs;
Ancillary machines in order to complete your bottle line.
Would you like to find the best bottling system for your business? We will be glad to help you.