Wine industry has experienced tremendous growth in the recent past. The popularity of the drink has made the wine bottling business boom. Retailers and homemade wine dealers need wine bottling equipment to meet the rising demand. Comac alongside the CFT group designs and produces various types of wine bottle fillers to meet this demand.
As a winemaker you need wine bottles, corkers, corks and quality ones for that matter, therefore you have to be selective in terms of where you get the equipment from. One of the factors that you have to consider while at it is the reputation of the suppliers, the number of years they have been in this business and how they have performed in that period.Companies like Comac Group are making it easy for wine dealers to get quality and effective machines for bottling wine. Learn more about:
Wine equipment for your ideal size of production
Comac Group has a variety of wine bottling equipment: whether you are a small or large scale manufacturer and bottler, you are bound to get the size of equipment that meets your capacity. The company through its dedicated team will give you what you need, to help you serve your customers better.
Automatic wine bottle fillers for micro and small activities
These machines cover the production requirements up to 6,000 bottles per hour by automatically carrying out the rinsing, the filling cycles and capping of wine bottles. They can be equipped with transport systems and ancillary equipment in compliance with your requirements and with the spaces available in the installation rooms.
This class of wine bottle fillers includes two main plants:
SAGITTA 12163P – Isobaric filler for glass bottles 4,000 bph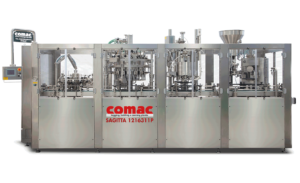 SAGITTA 12121P – Isobaric filler for glass bottles 3,000 bph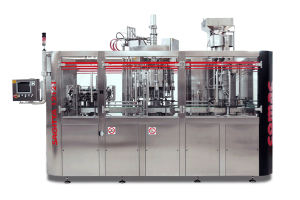 Wine bottling plants for medium and big activities
Wine bottling solutions for medium and big activities can handle from 6,000 glass bottles per hour. These plants can automatically carry out the rinsing cycles, the filling and capping cycles too.
An example of a model that we suggest in this case:
MASTER G TECH – Automatic wine bottling machine for glass bottles up to 80,000 BPH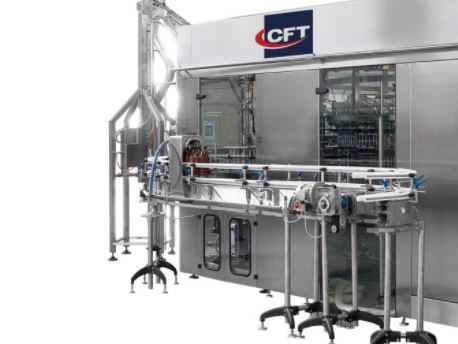 Why choose Comac for wine bottling
Comac wine bottle fillers are not only meant for the wine makers but also for those customers holding events where wine will be served. The plants will make it easy to avail the favorite party drink to all the guests. You will not run short of wine due to cleaning, rinsing, filling and capping issues because all these processes will be automated and done within the shortest time by the wine filling machine, ensuring that the wine flows continuously throughout the event.
In addition, all automatic wine bottle filling machines supplied by Comac are:
Compact and versatile – they can be installed in small spaces and are easy to use
Highly reliable
Made of AISI 304 stainless steel which is resistant and highly hygienic
Customizable according to your needs
Wine bottling equipment for sale
Visiting Comac Group premises or website will give you a clear picture on the wine bottling equipment for sale. The company boasts of automated systems which can help in processing and packaging wines of any size. The machines for sale at Comac Group comply with the technical requirement required at the industry and customer level.
With these wine filling machines, you will be choosing the best available solutions. With these bottling equipment on sale at Comac Group, you will not run out of stock, you will serve your customers on time and within the right standards.
Turn your business around with cost effective wine bottle fillers!
Get a free quotation from Comac