Which is the best bottle filling machine available on the market? Discover Comac's models and find the perfect solution for your company.
Choosing the right bottle filling machine is fundamental to optimize your production and ensure the quality of your beverages.
On this page we will see:
The best bottle filling machine offered by Comac
Comac offers a wide range of bottle filling machines according to the different production capacities. Our solutions are able to bottle from 3,000 to 90,000 BPH so it is possible to find the best machine according to every business size.
Let's discover some of the best models.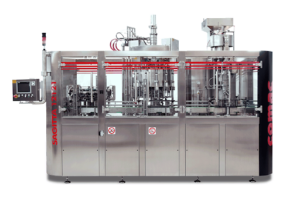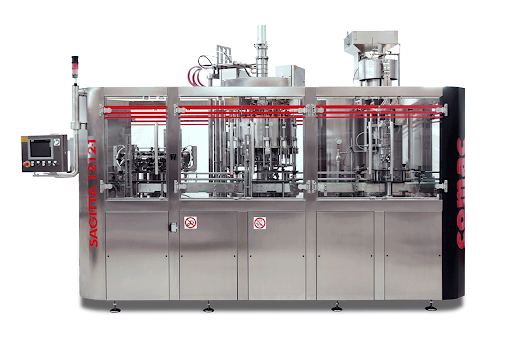 Sagitta 12-12-1 Pis based on back-pressure filling technology and is suitable for filling carbonated and still beverages.
This bottle filling machine is perfect for bottling different types of beverages, like beer, carbonated and still water and drinks, wine, Hard Seltzer etc.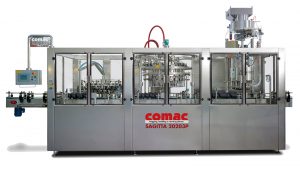 Sagitta 20-20-3 P is an automatic model designed to rinse the bottles with water or other disinfectant solutions, fill them with product and finally cap them.
It is very efficient, in fact it offers excellent settings for all filling parameters. Thanks to this bottle filling machine it is also possible to find different recipes for many types of products.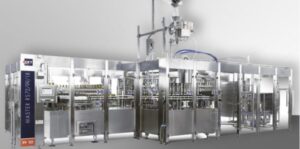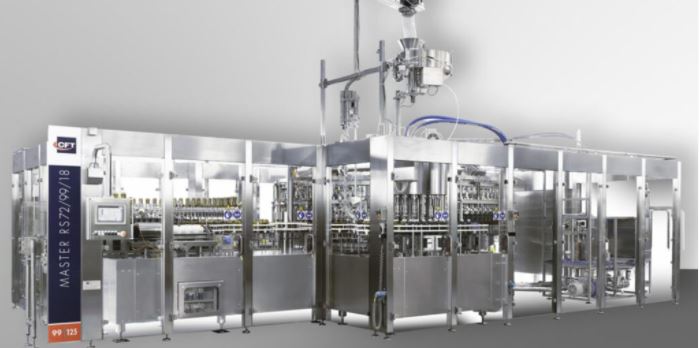 Master RS Glass/PETis the model with the highest production capacity offered by Comac, in fact it can bottle up to 90,000 BPH.
This bottle filling machine is designed in collaboration with CFT Group and is characterized by a very high technologic level.
Find your bottle filling machine!
The main features of Comac's bottle filling machines
A good automatic bottle filling machine should satisfy these requirements:
High hygienic level;
Efficiency and reliability;
The ability to rinse the bottles with water or other disinfectant solutions, fill them with product and finally cap them;
Flexibility, in order to bottle many different types of beverages.
Of course, Comac perfectly respects all these elements and also offers many ancillary machines in order to provide an even wider range of products and services.
How to complete your production process
Let's discover some of the main ancillary products offered by Comac perfect to be used with one of our bottle filling machines.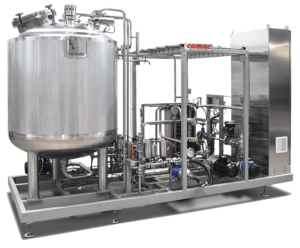 Flash pasteurizer: it is designed to pasteurize the product and stock it in a dedicated tank, before filling into containers. It is completely automatic and guarantees time optimization and waste reduction.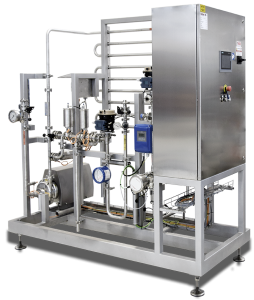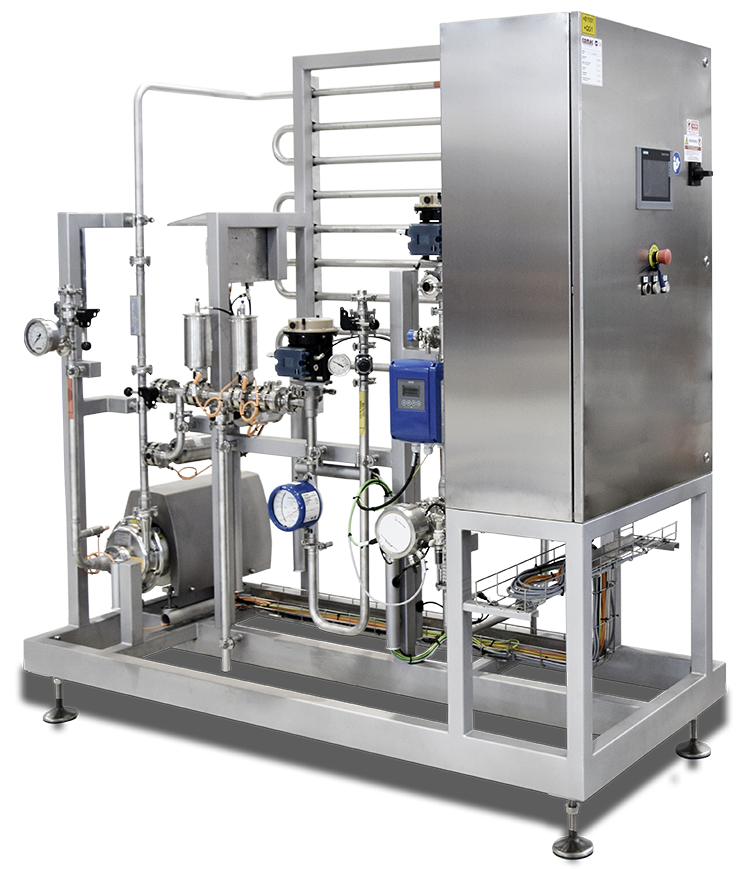 Saturation Unit: this ancillary machine carries out all the operations of deaeration and the subsequent carbonation to obtain carbonated products. It includes a stainless steel electric control panel with a HMI touch screen operator panel, a Siemens PLC logic controller and all the necessary tools for a correct machine operation.
Premix Unit: It is used for the addition of CO2 to the product in order to create different beverages, like carbonated soft drinks, nectars, fruit juices and beer.
Find the perfect bottle filling machine with Comac!