Trieste K42 – 4+2T
Overview
TRIESTE K42 is part of our range of automatic keg washer/fillers designed to perform washing and filling cycles automatically.
The technology and components used are the same as those used in the high production keg lines.
A PLC and an operator panel (HMI) allows the user to set and control all operation  parameters.
The model TRIESTE consists of three washing heads, one caustic contact position, one steam contact position and one filling head and has got an output of approx. 60 to 70 KPH, depending on the keg size and washing cycle.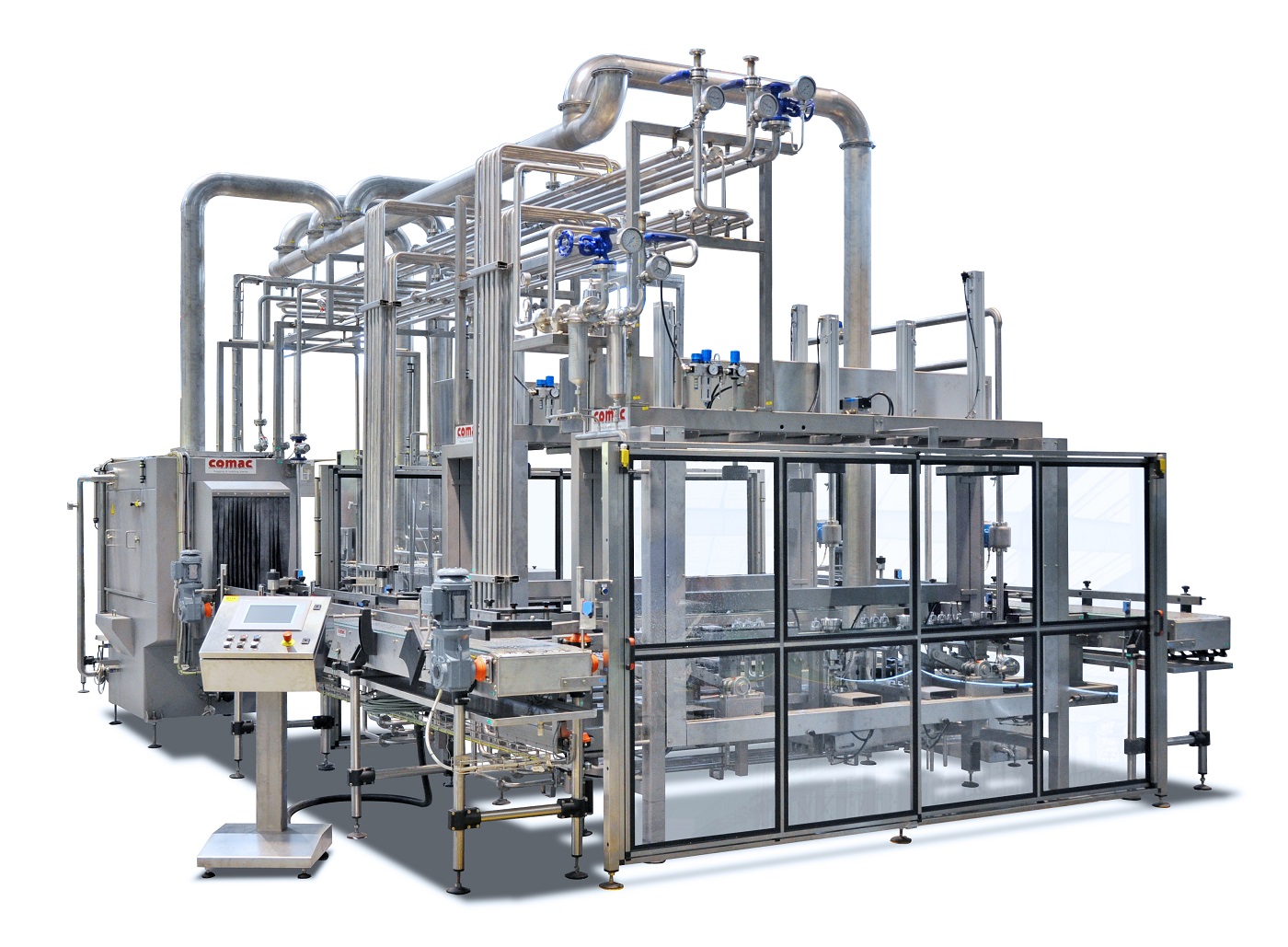 Advantages
Hygienic design of all parts in contact with product
Equipped with components that are easy to find on the market
Easy maintenance
Quick change-over provisions
Products
Beer
Cider
Sparkling and still wine
Carbonated soft drinks
Carbonated and still water
Formats
Stainless steel kegs
PET kegs