Keg external washer
Overview
Co.Mac range of external washers includes machines consisting of a various number of sections, depending on both line speed and type of cleaning to be performed.
Our smallest machine has a useful length of 2 meters, one section and one lane, and performs a simple washing with water (hot or recovered). The next model, which can be 3 or 4 meters long, is designed to perform a first pre-washing with recovered water, a washing with caustic solution to remove the ink-jet code, and a final rinse with clean water.
These basic configurations can be increased with further sections, to extend the pre-washing. drain the water sprayed by the first showers and recover the next, extend the caustic washing, add a high pressure cleaning section if labels must be removed from kegs, etc.
In case of high capacity keg lines, the external washer can even be designed with two lanes.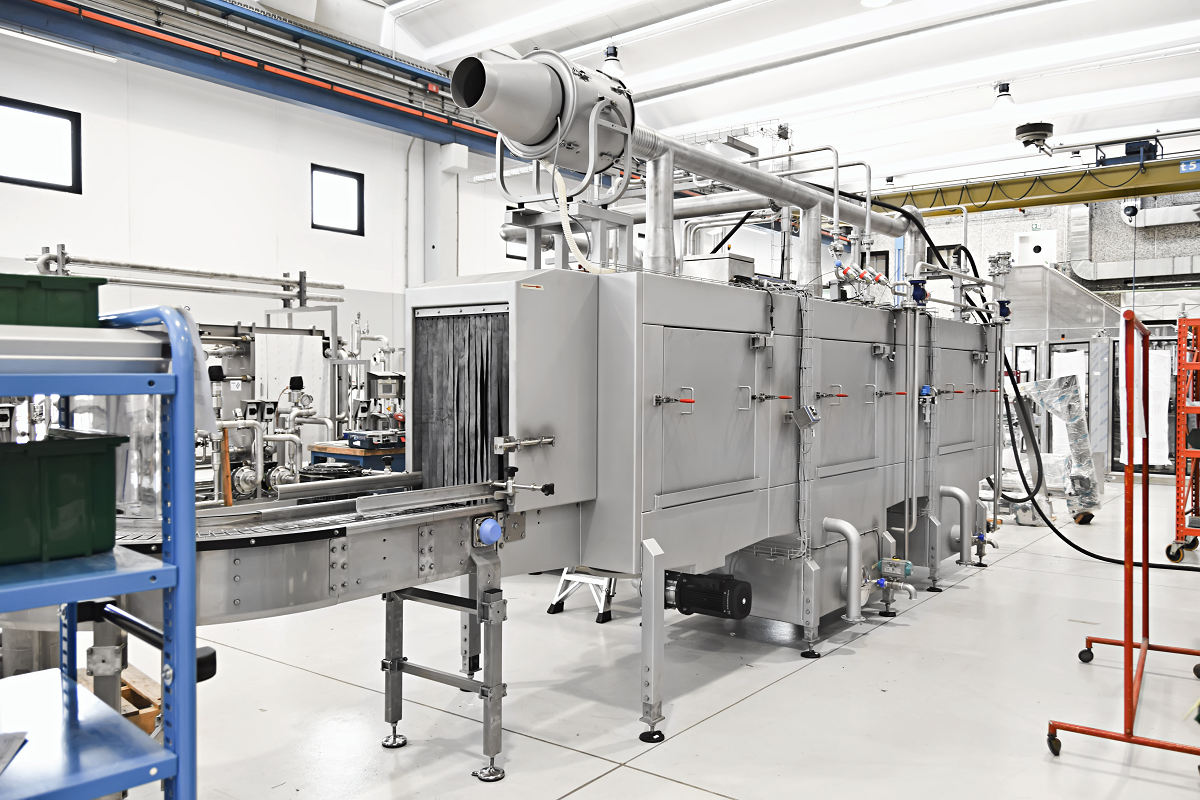 Advantages
Excellent performance in terms of keg external cleaning
Saving on water consumptions
Easy and cost-effective maintenance
Quick change-over
In medium to high capacity lines, possibility to have a separate skid, onto which pumps, valves, heat exchangers and instruments of the external washer are installed, which allow for easier cleaning and maintenance operations
Products
Beer
Sparkling and still wine
Carbonated soft drinks