Keg depalletizers and palletizers
Overview
Quality robots sized according to the keg line speed, to the keg formats and layouts to be managed, complete with keg-seizing heads suitable for dealing with one or more kegs at a time. Based on pallet conditions with returned kegs, robotic systems can also be equipped with inspection cameras.
On small to medium output lines that do not necessarily require automatic depalletizing tasks, the dry area can be set up with one depal robot only to perform operations such as sanitizing of keg fitting and application of cap and collar label.
Conventional or combined depalletizers and palletizers, suitable to simultaneously palleting or depalleting a whole layer of kegs.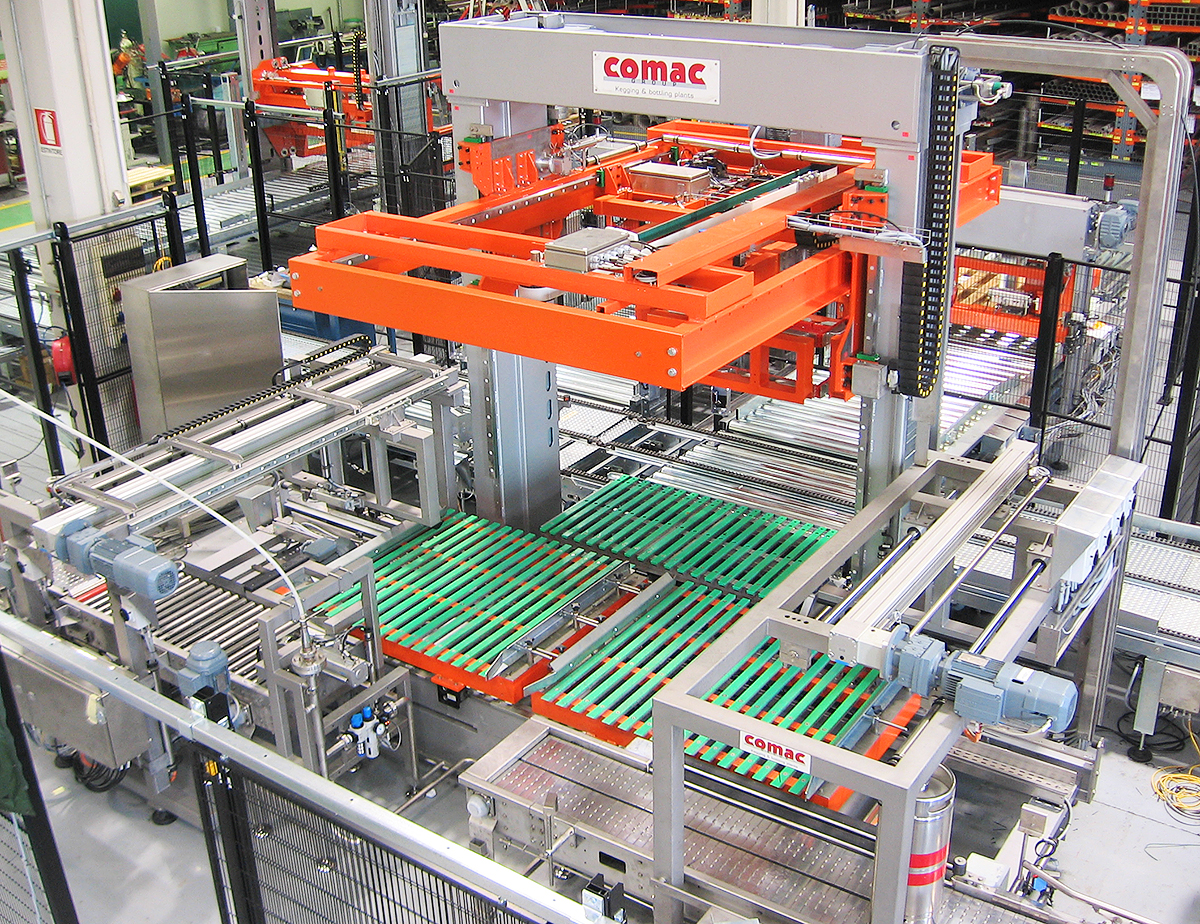 Advantages
High flexible solutions, according to the line configuration and output
High reliability and efficiency rates
Equipped with components of well-known brands, easy to find on local markets
Products
Beer
Cider
Sparkling and still wine
Carbonated soft drinks
Formats
All standard types of stainless steel kegs
All standard types of pallets