6 December 2017
Firestone Walker brewery is awarded the Comac Trophy at Brussels Beer Challenge 2017
As precise as a clock, like every year, results of the sixth edition of the Brussels Beer Challenge that took place in Namur between October 28th and 30th in the Belgian town of the Walonia region have been revealed.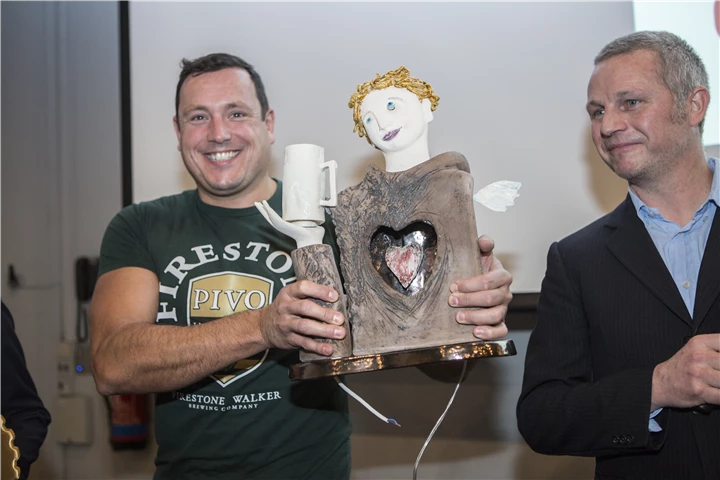 While carrying on the tradition started last year, decisions about the best beers judges have tasted during the event were made on November, 20th at Horeca Expo in Gand, Belgium.
The winning beer of the Comac Trophy has been the Feral Vinifera, awarded as the international revelation, from the US brewery Firestone Walker Brewing Company.
The beer, a product born from the cooperation with Santa Ynez Valley winemakers, is an Italian Grape Ale made with fermented white wine grapes that stood out among more that one thousand participants, getting the highest absolute score.
This year, as well, the Comac Trophy comes from Bergamo's artist Luca Catò, who created this unique piece just for the occasion.
The sculpture "Bright and heavenly", conceived for the 2017 edition, wishes to be a tribute to monks' tradition, that has been intertwined for centuries with beer.
Firestone Walker Brewing Company comes after last edition's winner, the Lindemans brewery, and will be part of our special "Hall of Fame" created since the beginning of the partnership between Comac and BBC in 2014.
Congratulations to the winners and see you at the next edition!
Comac Office for Web, Marketing and External Relations