3 October 2023
Enhance Your Line with Upgrading Solutions from Comac
To ensure the highest product quality, it's crucial to keep your filling line in sync with your evolving requirements. Comac After Sales department is at your service to continuously enhance production processes with upgrading solutions and prompt technical support.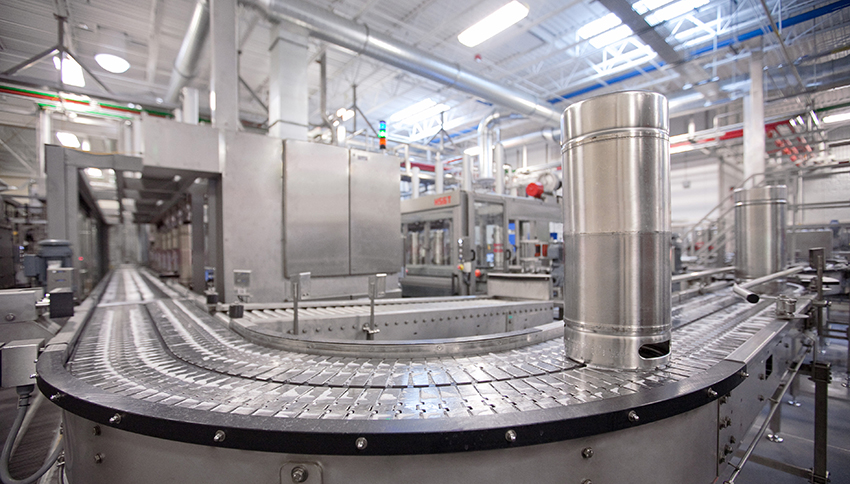 In this article:
Why Keeping Your Line Updated Matters
The ever-changing production demands and constant technological advancements are compelling reasons to keep your filling line constantly updated. This isn't just a recommendation, it's a fundamental strategic necessity to ensure your success in the competitive beverage industry.
Here's why you should always keep your filling line up to date:
Increased Efficiency – Implementing new technologies and updating key components significantly boosts process efficiency, resulting in reduced production times and lesser resource waste
Superior Quality – The ability to integrate the latest innovations ensures your products consistently meet the highest quality and safety standards, exceeding your customers' expectations
Competitiveness – Quickly adapting to market fluctuations and efficiently producing different configurations or accommodating new recipes puts you in a stronger competitive position, setting you apart from your competitors
Flexibility – An updated system offers greater production flexibility. Being able to adopt various filling configurations or easily adapt your line to new customer demands enhances your responsiveness
Cost Reduction – While entailing an initial investment, upgrading your filling line can though lead to long-term operational cost reductions. More efficient processes, reduced maintenance requirements, and lower machine downtime translate into significant cost savings over time.
Comac After Sales Department and Our Upgrade Solutions
Our After Sales department plays a pivotal role in the collaborative relationship between Comac and our customers. We take care of every post-purchase request, from technical assistance to solutions that enhance efficiency.
Our services include:
Custom Upgrade Solutions – Tailored upgrade solutions allow to adapt your existing equipment to the ever-evolving market requirements. From updating critical components to integrating new technologies, we work closely with you to provide the perfect solution
Inspections – We identify wear-prone components and define the necessary operations to ensure optimal performance and reliable, long-lasting equipment operation
Quality Control – We offer monitoring services for barrel washing and filling, dissolved oxygen measurement, and more
Preventive Maintenance – Using data collection software to monitor production throughput and machine operating hours, we optimize preventive maintenance activities.
We are constantly committed to providing timely support, ensuring the proper and continuous operation of each machine. This is made possible by our excellent logistics and material supply service, ensuring the swift delivery of any necessary spare parts.
Comac Technical Support
In addition to providing cutting-edge upgrade solutions to optimize your production processes, Comac offers 24/7 technical assistance Mondays through Saturdays for all our systems.
Our team of experts is adept at addressing and satisfying every request, providing immediate consultation, ensuring timely solutions, and swiftly restoring equipment functionality.
Our advanced remote assistance system allows us to verify the operational status remotely and, if necessary, make changes and updates to the software from a distance.
Of course, Comac also offers professional on-site technical support to address and resolve any issues directly at your facility.
Stay ahead of the curve with Comac. Explore our upgrade solutions!