The handling systems are designed to fully satisfy the needs of fluidity, flexibility and efficiency thanks to innovative technical solutions and the high quality of the materials used. Depending on the product, the type of system and the purpose of the conveyor, chains with different friction coefficients (high, medium, low) can be used.
The wide range of chains and the modular structure easily adapt to the handling of various types of containers, in plastic and glass, with smooth and regular movements. Comac conveyor belts ensure quick and easy format change, for the transition from one production to another.
In terms of construction, the conveyor can be adjusted in height and containment sides (fixed or adjustable in width) can be installed, as well as head passages with closely spaced transfer plates.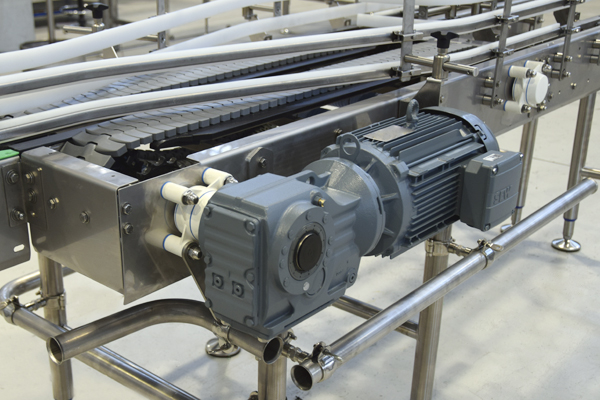 QUALITY COMPONENTS
Made with structure and components in AISI 304 stainless steel.
Thanks to the use of quality material, friction, noise and routine maintenance operations are reduced.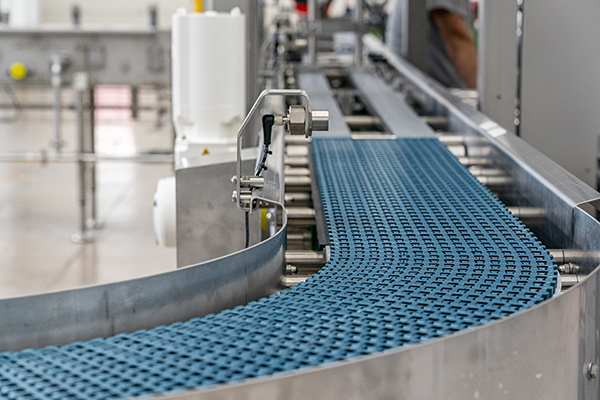 COMPATIBILITY
The modular structure guarantees the integration of new conveyors on existing bottling and packaging lines.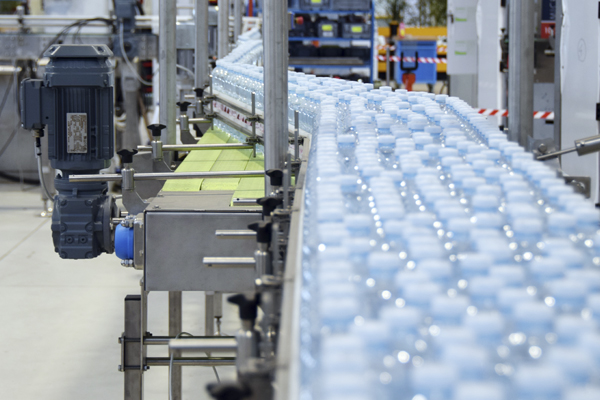 MANAGEMENT
The conveyor belts can be supplied complete with electrical systems and managed with programmable logic by means of a PLC.
The start-up and management, thanks to the use of the operator panel, guarantees an optimal flow of product handling according to the customer's needs.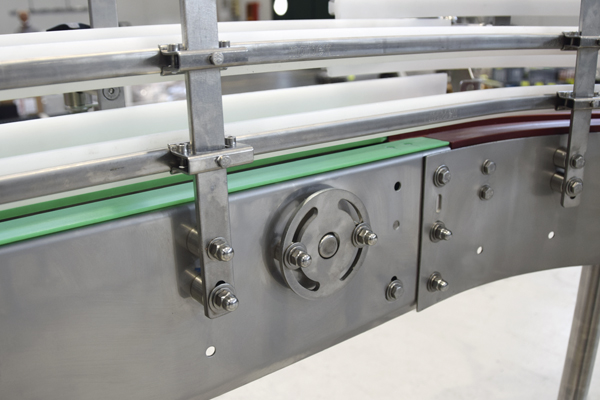 LUBRICATION
The wet or dry, automatic nozzle lubrication system allows to reduce the noise level and cleaning interventions, and ensures the proper functioning of the conveyor system.
CONVEYORS FOR BULK PRODUCT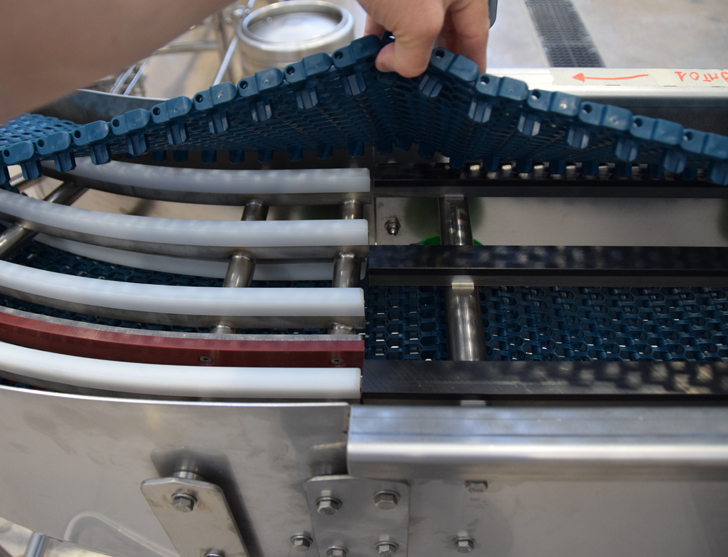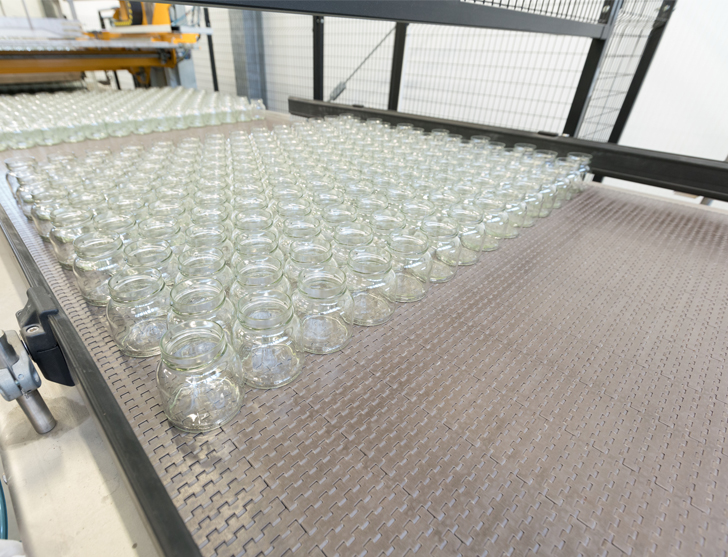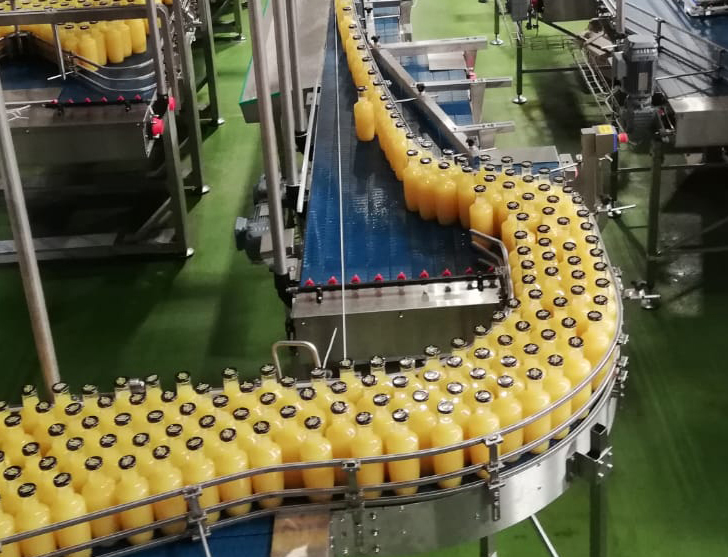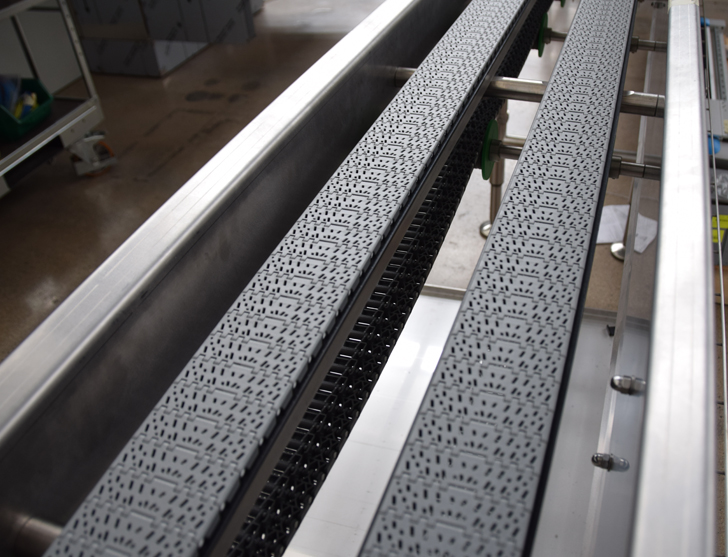 CONVEYORS FOR PACKAGED PRODUCT