Cleaning solution tanks
Overview
The range starts from 300 liter tanks, used for automatic lines up to a capacity of 120 kegs per hour. The smaller detergent tanks are rectangular, while the tanks with capacity starting from 600 liters are cylindrical.
A set of detergent solution tanks can consist of a minimum of one up to 6 tanks (caustic solution 1, caustic solution 2, acid solution, hot water, recovered water, second water recovery tank), according to customer's requirements and washing stardards. Each tank is equipped with: pneumatic water loading valve, centrifugal pump, level probe, temperature probe, pneumatic drain valve, etc. The heated tanks are equipped with an internal coil heating system (small tanks) or external tubular heat exchanger with modulating steam supply valve, pneumatic on / off valve, condensate trap and temperature probe. The tanks are made of AISI 304L (caustic solutions and water) or AISI 316L stainless steel (acid solution).
Upon request, the tanks can be insulated and equipped with automatic titolation systems for caustic and acid solutions.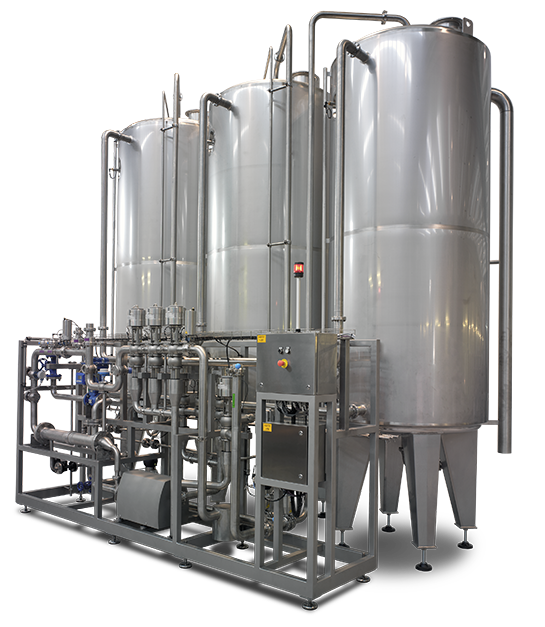 Advantages
Excellent performance in terms of internal cleaning of the drums, since all the parameters of the cleaning solutions are constantly monitored and guaranteed
Savings on the consumption of water and detergent solutions
Easy and convenient maintenance
Products
Beer
Still and sparkling wine
Carbonated soft drinks
Water
Formats
All standard types of stainless steel kegs