Are you looking for a beer pasteurizer to improve the taste and duration of your beer? Comac Group produces a range of beer pasteurizers and equipment for both small and big breweries: discover our machines for kegs, and beer bottles and cans.
Despite the fact that beer is naturally free from pathogens and contaminants dangerous for human health, pasteurizing is the best method to prevent taste degradation and extend shelf life of packaged beer. So, if it has to be shipped and sold outside your brewery, the beer would better be pasteurized.
There are two main ways to pasteurize it. In the next paragraphs, we introduce them and suggest the appropriate machines to get the job done:
Beer pasteurizer for kegs
Usually, the most efficient way to pasteurize beer is to process the liquid when already packaged. However, this method does not apply to keg beer, as kegs are too big to properly fit in a pasteurization line. As a result, keg beer is pasteurized before being packaged.
The beer pasteurizer employed in this process is called flash pasteurizer. This machine is designed to heat the beer while it is flowing from the filter to the bright tank through a pipe. As a consequence of the heating, all the unwanted microorganisms are neutralized.
Are you looking for an efficient pasteurizer for keg beer?
We produce a range of flash pasteurizers with different flowing capacities:
900 liters per hour
1000 liters per hour
1500 liters per hour
8800 liters per hour
12000 liters per hour
30000 and more liters per hour
On request, we can produce a machine with customized capacity to meet at best your brewery production size. The core of each machine is the heat exchanger plate, which is composed of three sections: regeneration, heating and final cooling of the product. The plate is made of stainless steel AISI 316L and fixed on a stainless steel AISI 304 frame, but most components of the machine are made with stainless steel, so to ensure maximum hygiene to the product.
On an electrical panel you can set, control and monitor the working cycles of the machine and record the values of all the variables controlling the phases of pasteurization.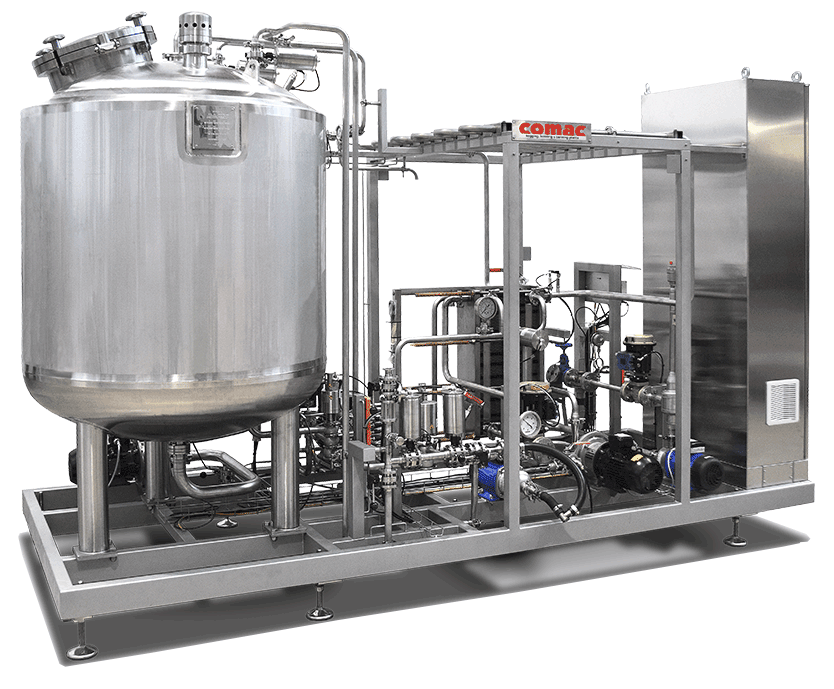 Beer pasteurizer for bottles and cans
The best way to pasteurize beer bottles and cans is to process the already-packaged product. Beer is filled into bottles or cans, sealed and then moved to a tunnel pasteurizer. Basically, the machine sprays high-temperature water jets on the bottles, stabilizing the beer inside them and neutralizing unwanted microorganisms.
Discover our tunnel pasteurizers for beer bottles and cans:
We produce a range of tunnels in different sizes in order to meet different production capacities:
10 sq
16 sq
42 sq
60 sq
And more!
On request, customized size can be studied to best fit your brewery spaces. All the tunnels are made of stainless steel AISI 304 and coated with a protective paint layer. Inside the pasteurizer, the bottles and cans are moved along the line, encountering the upper showers that spray them with heated water at different temperatures, until reaching the exit. The speed of the machine can be set and controlled from an electrical panel.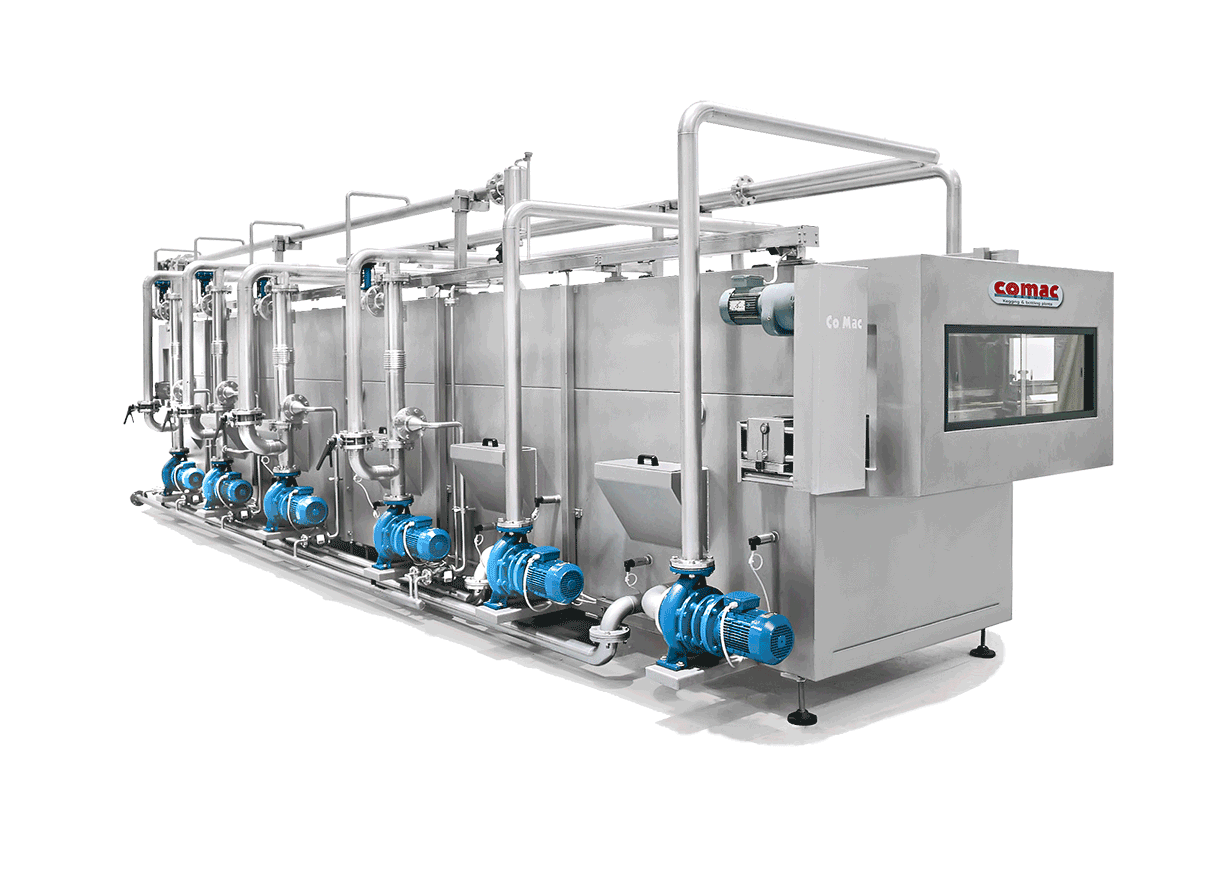 Why choose Comac pasteurizer equipment
Thirty years of experience in producing beer equipment such as pasteurizers, bottle and can fillers, kegging systems and several other supplies have taught us the importance of:
customization – on request we provide beers pasteurizers with specific capacity per hours to meet exactly your production needs; also, we can customize the existing equipment to your needs;
production automation – all our machines are equipped with an automatic system so to avoid the over-pasteurization of the product in case the internal conveyor stops;
utmost quality standard and hygiene – Comac beer pasteurizer equipment is made in compliance with the strictest EU standards for what regards security, quality and hygiene: for instance, all the kinds of pasteurizers are made from stainless steel, which is rust resistant and suitable for food contact;
worldwide shipping – we are able to send all kinds of equipment wherever you are in the world;
superior customer service – we supply 24h/24h technical support through immediate telephone or remote assistance via webcam.
Are you looking for more information about our beer pasteurizer machines?