22 July 2022
Beer is the keystone for recovery and Comac is the choice, if you do not wish to be caught unprepared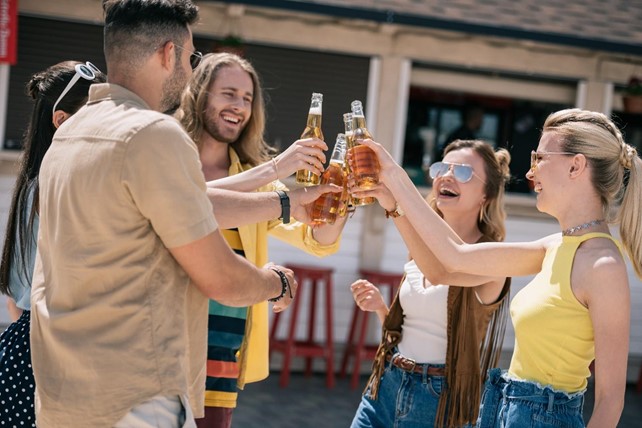 What's better than a good match between good food and an excellent beer in a good company, to face hot temperatures while enjoying long summer days?
Italians seem to think exactly so, at least according to the latest surveys recently disclosed about the brewing world, in a sector that has inevitably suffered more than others the outcomes of the pandemic.
Some data about beer consumption in Italy
The pages of the 2021 Annual Report of Assobirra, the sector trade association, tell us that per capita beer consumption set an all-time record this year: Italians drink an average of 35.2 litres a year!
Excellent news also about consumption during "leisure time" – According to data from a survey by the Piepoli Institute for Osservatorio Birra, who interviewed 200 restaurant owners and managers, beer will be the recovery driving force.
The chart of favourite beverages, according to the people interviewed, sees among the first ranks blonde and craft beers, followed by wine and cocktails. A good trend on the rise, also, for low-alcohol or alcohol-free beers.
Packaging your beer with Comac
Choosing the correct filling plant for all beverages becomes even more fundamental when it comes of making the most out of consumption recovery, when aiming at a fast and efficient process, while assuring maximum quality of the finished product, that is why Comac can be the ideal solution!
Our array of canning plants, displays a production range between 3,000 and 12,000 cans/hour, thus meeting requirements for both craft breweries and bigger and more structured businesses.
Moreover, all Comac plants are able to process all the beverages named so far – Not only beer but also wine, water, sparkling and still drinks – Plus the Ready-To-Drink beverages that register a significant growth on the international market.
Best solutions from Comac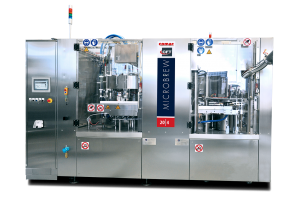 Microbrew 10-2 and Microbrew 20-4 are our most versatile and compact monoblock solutions. Microbrew 10-2 may fill up to 6,000 cans/hour, while the "older sister" Microbrew 20-4 reaches 12,000 cans/hour.
Both models are equipped with electropneumatic filling valves designed with back-pressure filling technology, suitable for filling and seaming cans in a single block.
Moreover, with a user-friendly operator's panel, several recipes can be preset and all filling parameters can be monitored at all times.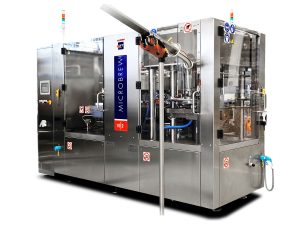 For smaller businesses who just do not wish to opt out the quality guaranteed by Comac, Smartcan 8-1 could be the right choice – A machine that is equipped with a gravity filling valve and whose maximum production reaches 3,000 cans/hour.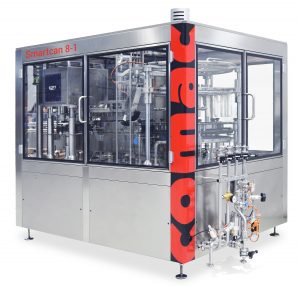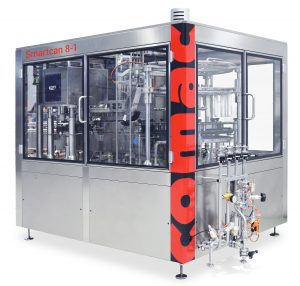 Main services supplied by Comac
To make our customers' activities more efficient, while minimizing downtimes as much as possible, Comac provides a wide range of services such as:
If you wish to receive more info about our plants, get in touch with our Sales Department. We will be glad to help you keep abreast on the latest trends of the beverage sector in Italy and abroad!