Automatic beer bottling machines for small, medium and big breweries
Comac Group has been producing beer bottling supplies for more than 20 years, serving small and big breweries all over the world. On this page we are proud to introduce our solutions for bottling beer with high productivity and minimum product waste.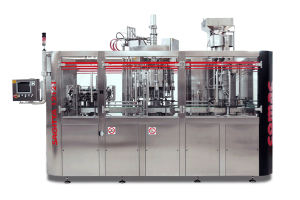 Beer bottling supplies for microbreweries
Many small breweries think they cannot afford an automatic, full professional plant to pack their beer. Comac Group replies with a series of compact machines, fully automatic, specifically designed for small and microbreweries to bottle their beer in a fast, efficient and hygienic way.
Discover our automatic systems up to 6,000 bottles per hour: the best solution to improve the equipment of your microbrewery with a professional packaging machine that carries out the rising, filling and capping of bottles.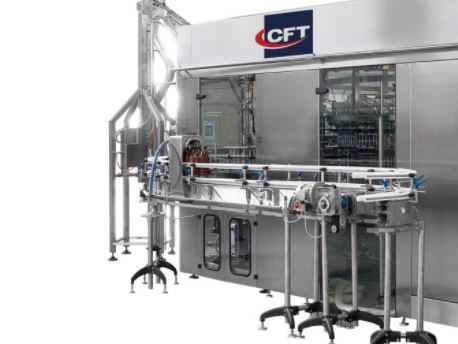 Beer bottling supplies for big breweries
The automatic systems over 6,000 bottles per hour are the ideal solution for high-productivity breweries that need to pack a large number of bottles each hour. Like the other plants, they provide the complete process of rinsing, filling and capping. They are highly customizable according to the requirements of the customers.
How to choose the best beer bottling supplies
Keep in mind three parameters:
#1 Quality
One of the factors is the quality of the bottling plant that a given supply stocks or produces. You will be interested in buying a plant that will last and also perform the intended purpose. You need to establish whether the plant has been made to meet the quality specifications required in the industry. It is only through this that you can ensure that the beer bottling supplies will give you quality service.
#2 Capacity 
The capacity of the bottling plant is an important parameter to consider. Given that there are different sizes of bottling machines, you need to establish what is the best for your business. If you are not sure about this, you need to ask for assistance from the experts. They will be in a position to guide you in purchasing beer bottling supplies which perfectly fit your production capacity.
#3 Cost of beer bottling supplies 
The cost of beer bottling supplies also comes into play. This comes after ensuring that what you have meets the quality standards and at the same time the production capacity of your business. While at it, it is important to ensure that other factors are in place, for example the supplies are of required quality and also will serve your needs. It is only after these requirements are fulfilled that one should compare the prices. It would make sense to buy a slightly expensive beer bottling supply than ending up with something cheaper but it is of poor quality and will not produce at the intended levels.